Reverse: 1999 Rerolling Guide - How To Quickly Obtain Your Favorite Characters
With Reverse: 1999 launches in full force, launching all players into a special time-travel RPG filled with exciting world events surrounding the year 1999 with a large roster of amazingly designed and fully voice acted characters across the different time periods to combat the crisis that aries, players will have the chance to obtain their favorite characters in the fashionable gacha system.
In this guide, we will go over how players can best obtain the most favorite characters by utilizing LDplayer many wonderful functions in order to reroll in the most efficient and quickest way possible so that players can have the best opening to their journey in Reverse: 1999
---
Contents: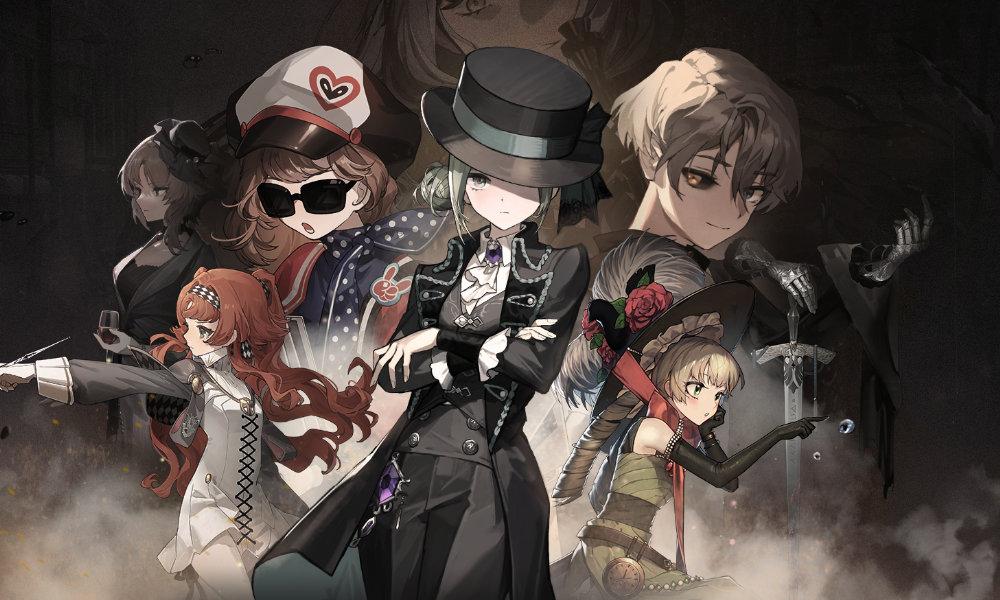 ---
Ultimate Guide to Reroll Your Favorite Characters
Step 1. Download LDPlayer on Your PC
Download the latest version of LDPlayer 9 by clicking the following download button.
Step 2. Download Reverse: 1999 in LD Store
Search Reverse: 1999 in the search bar and then install the game for rerolling.
Step 3. Copy Instance
Before entering the game, you need to open LDMultiPlayer to copy one more instance.

Click Add instance > Clone instance > Clone. Then you will get a new instance.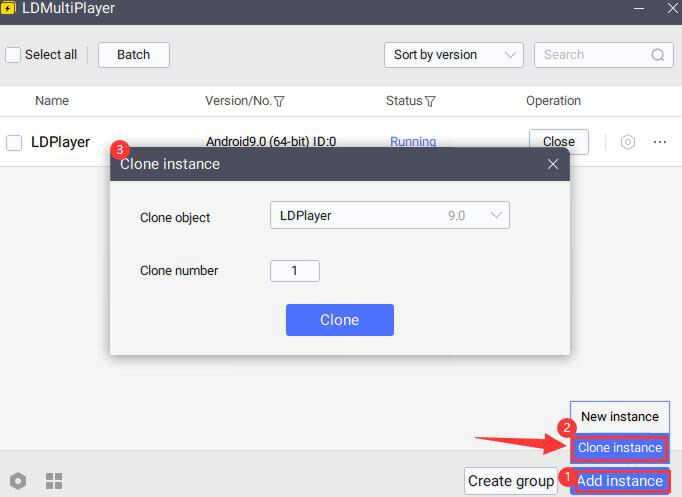 Step 4. Synchronize the Reroll Steps
Open the cloned instance and then you can find the Synchronizer. Turn on it and then enter into the game.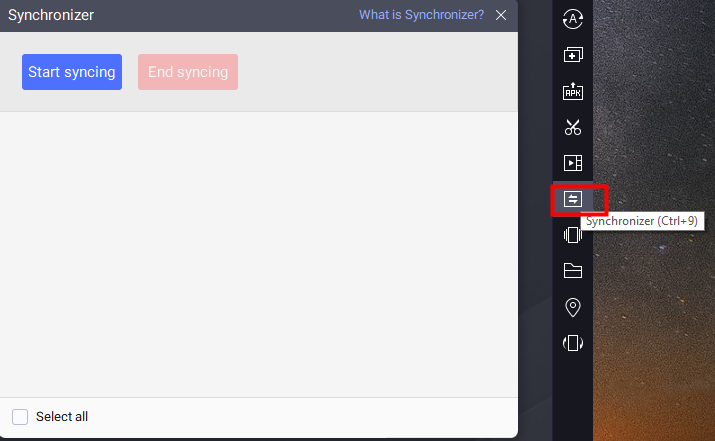 Step 5. Start to Reroll
Enter into the game and choose a guest account. Reroll the characters by finishing the novice process and unlock the Gacha Banner system.
Tips: Turn on Advanced Settings For Better Experience
After finishing the novice process in the game, you can turn on the following settings of LDPlayer to get a better gaming experience in Reverse: 1999.
a. Go to Settings > Model > Choose 120 FPS model.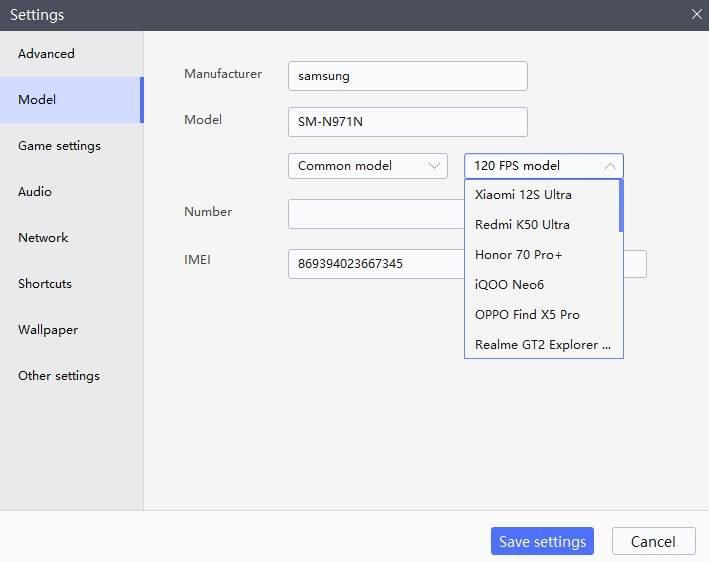 b. In the Game settings, enable high frame rate to get more clear stage maps, battle gameplay and so on.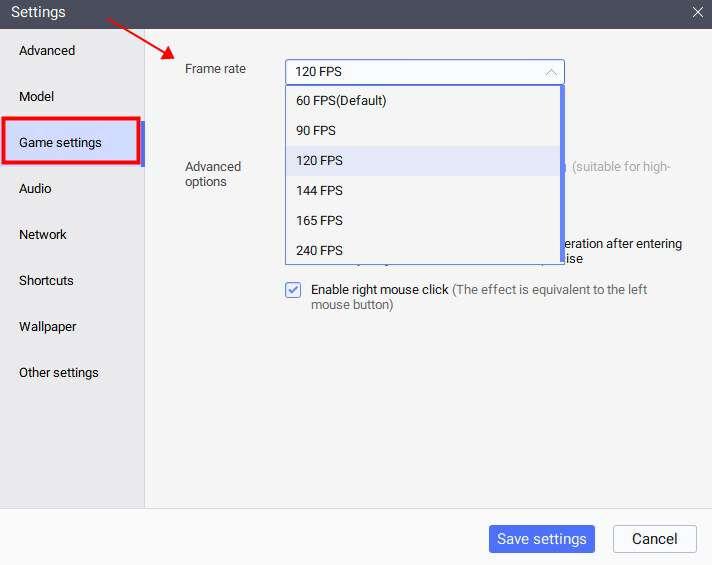 ---
Character Rerolling Tier List
Main DPS
The Tier List For Main DPS concerns characters whose role in the game revolves around dealing damage to enemies and other utility they might provide. The strength of a character in this section will be determined by how powerful they are as a damage dealer overall and on how they perform as the team's main damage dealer to build a team around.
SS Tier
Character

Rarity

Damage Type

Characteristic

Centurion

✦✦✦✦✦✦

Beast

DPS/MP recoveryMP damage increase

Eternity

✦✦✦✦✦✦

Rock

Inflicts enemies with Bleed, Corrosion, and, Poison.

Grants the Party Immunity

Inflicts several powerful debuffs

Lilya

✦✦✦✦✦✦

Star

Increase critical rate

Late game powerful damage and attacks
A rank
Character

Rarity

Damage Type

Characteristic

A Knight

✦✦✦✦✦✦

Spirit

Powerful MP recovery ability, increase own MP when killing enemies

Charlie

✦✦✦✦✦

Star

Powerful Single Attacks

Remove enemy's Stats Up State
B rank
Character

Rarity

Damage Type

Characteristic

Eagle

✦✦✦✦

Plant

Increases damage against enemies with debuffs

Pavia

✦✦✦✦

Beast

Range attack

Increases Damage when on low HP

Self-healing

Satsuki

✦✦✦✦✦

Plant

High Mental Single Target Damage

Sweetheart

✦✦✦✦✦

Beast

High Mental Single Target Damage

Apply strong debuffs to enemies
---
Sub DPS
The Sub DPS Tier List concerns characters who can both deal decent damage to enemies while providing teams with other benefits or hinder the enemies with powerful debuffs. The characters will be rated on how well they work with the team's main DPS and what benefits they can provide to the team.
SS rank
Character

Rarity

Damage Type

Characteristic

Regulus

✦✦✦✦✦✦

Star

Decrease Enemy's MP Gauge

Increase The Team Critical Damage

Apply passion Lock status

Bkornblume

✦✦✦✦✦

Plant

Granting sealed status

Enemy's defense down
A rank
Character

Rarity

Damage Type

Characteristic

Voyager

✦✦✦✦✦✦

Star

Gives damage reduction

Apply Seal Debuff on all enemies

Reduce enemy MP

Druvis III

✦✦✦✦✦✦

Plant

Apply Petrification status to a single target

Increase team's Profits

Ms.Newbabel

✦✦✦✦✦✦

Rock

Gives Shield to allies

Grants Provocation and Counterattack when attacked

Tennant

✦✦✦✦✦

Beast

Increase damage by giving shield to allies

Reduce Damage taken

Dikke

✦✦✦✦✦

Beast

Single Target Damage

Heal all allies

Sonetto

✦✦✦✦✦

Rock

Grants Disarmed status

Increases damage dealt by all allies,

Reduce Damage taken
---
Support
The Support Tier List concerns characters that either buff the team's combat abilities and offensive power or help sustain the team for a longer period of time by increasing the team's defensive prowess. This tier list ranks depending on how powerful the buffs the support character's provide to the team or how strong their heal is to the team.
SS rank
Character

Rarity

Damage Type

Characteristic

Medicine Pocket

✦✦✦✦✦✦

Beast

Increase damage taken by enemies

Heal all allies

Inflicts Stun on single targets

An-an Lee

✦✦✦✦✦✦

Plant

Inflicts unconscious state on enemies

Increases damage dealt by all allies,

Reduce Damage taken
A rank
Character

Rarity

Damage Type

Characteristic

Sotheby

✦✦✦✦✦✦

Plant

Poisons enemies and increases damage taken by enemies

Grants continuous recovery status to all allies

Balloon party

✦✦✦✦✦

Rock

AOE Heal and Damage reduction to all allies

Grants damage reflection to all allies
Download LDPlayer