In the dynamic world of online gaming, the genre of shooting games holds a special place, captivating players with its blend of adrenaline-pumping action and strategic gameplay. Among them, the rise of shooting games unblocked has revolutionized access to these games because they are free, do not limit your access, and can be played through a browser. So, all the gamers from schools and workplaces now have the opportunity to play these games without any restriction.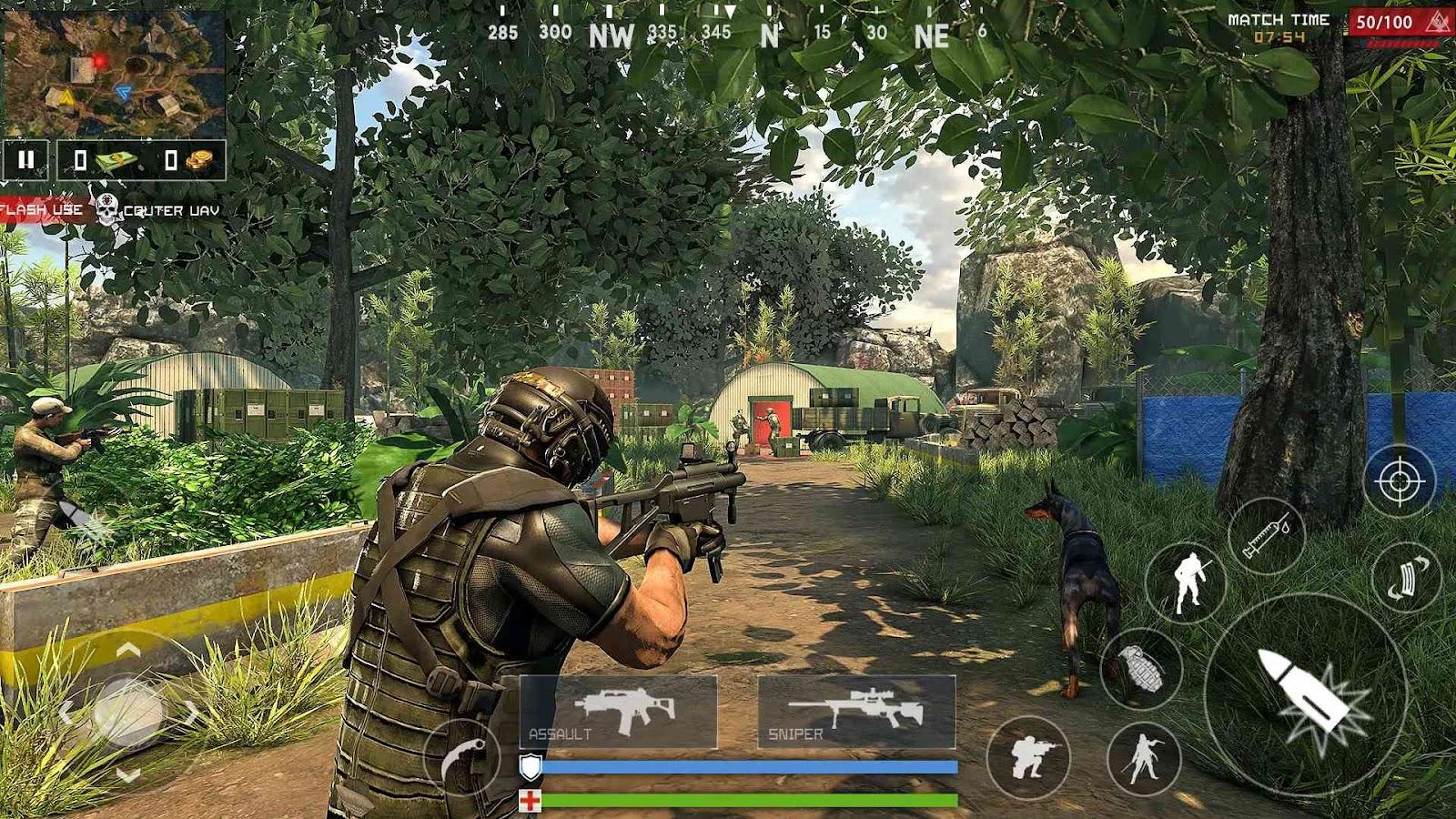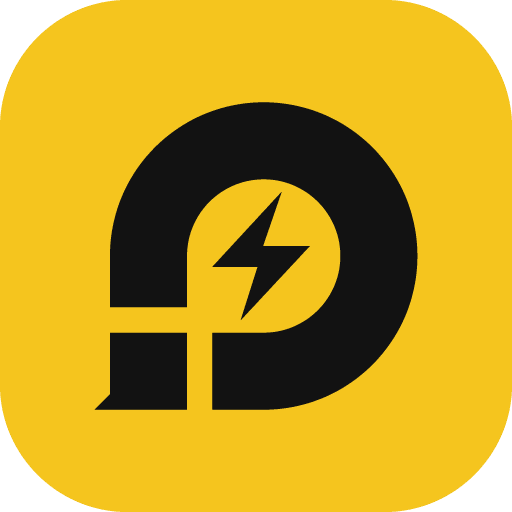 Download LDPlayer Emulator on PC
So today, with this guide, we are going to talk about something other than the PS5 games, adult Switch games, RTS games, or any other HTML5 games unblocked. We are going to talk about the unblocked games. We'll explore various sub-genres, from classic first-person shooters to innovative tactical games, each offering a distinct experience, even if it is a pixel art game. Our guide to shooting games unblocked promises to be your comprehensive companion in the exhilarating world of online shooting games. Let's start.
1. Stupid zombies 2
The shooting games unblocked guide is going to start with a thrilling game called Stupid Zombies. There, you become the ultimate zombie slayer, and in this addictive shooter, your mission is simple yet challenging: defend your home from waves of the undead. Each level brings new obstacles and stronger zombie hordes, so you can use your sharpshooting skills and quick reflexes to take them down.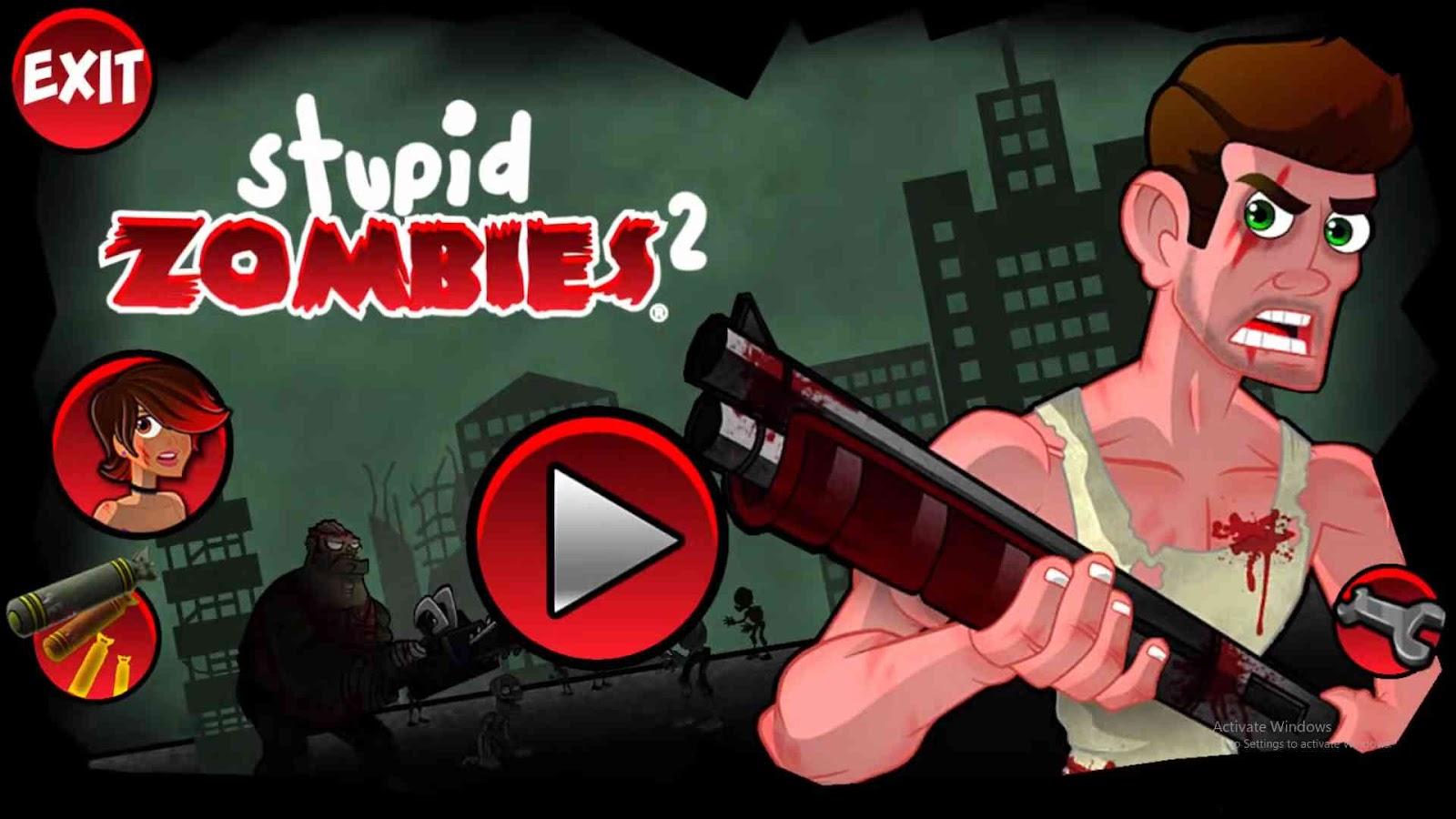 With a variety of weapons and power-ups at your disposal, strategize to overcome environmental hazards like exploding barrels and shifting platforms. So, are you ready for hours of action-packed fun? Then play Stupid Zombies and show them who the boss is.
2. Bloons TD 4
The most popular Bloons TD franchise becomes one of the shooting games unblocked as well, and now you have a mission to stop colorful balloons, known as 'bloons,' from reaching the end of the track. In this fun-filled game, you'll strategically place a variety of towers, each with unique abilities, along a winding path.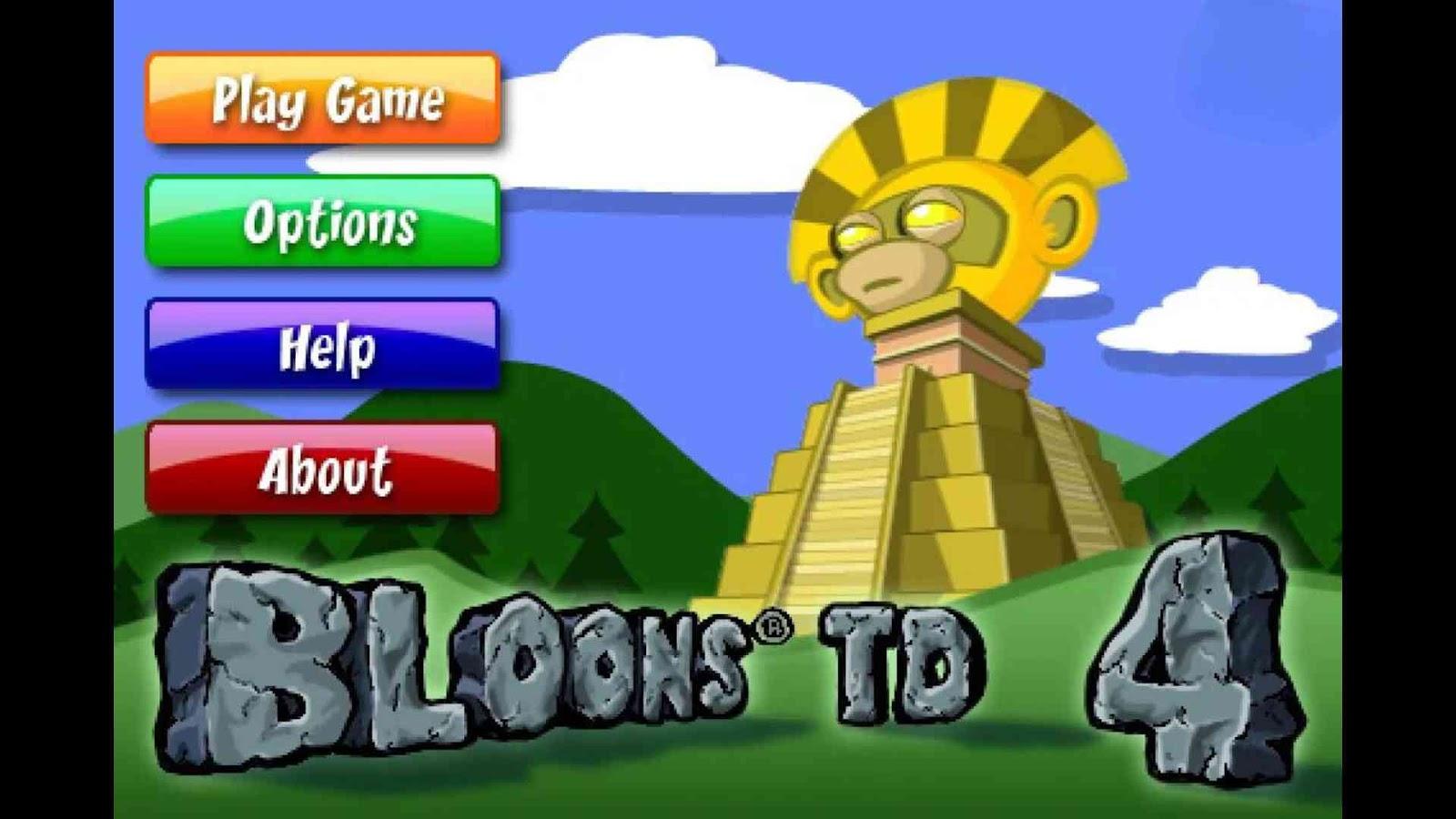 As you progress, you'll face increasingly challenging waves of bloons, so you have to upgrade your towers, unlock powerful new types, and use special items to enhance your defense. With its engaging gameplay, colorful graphics, and multiple levels, Bloons Tower Defense 4 offers hours of entertainment and mental stimulation for players of all ages.
3. Strike Force Heroes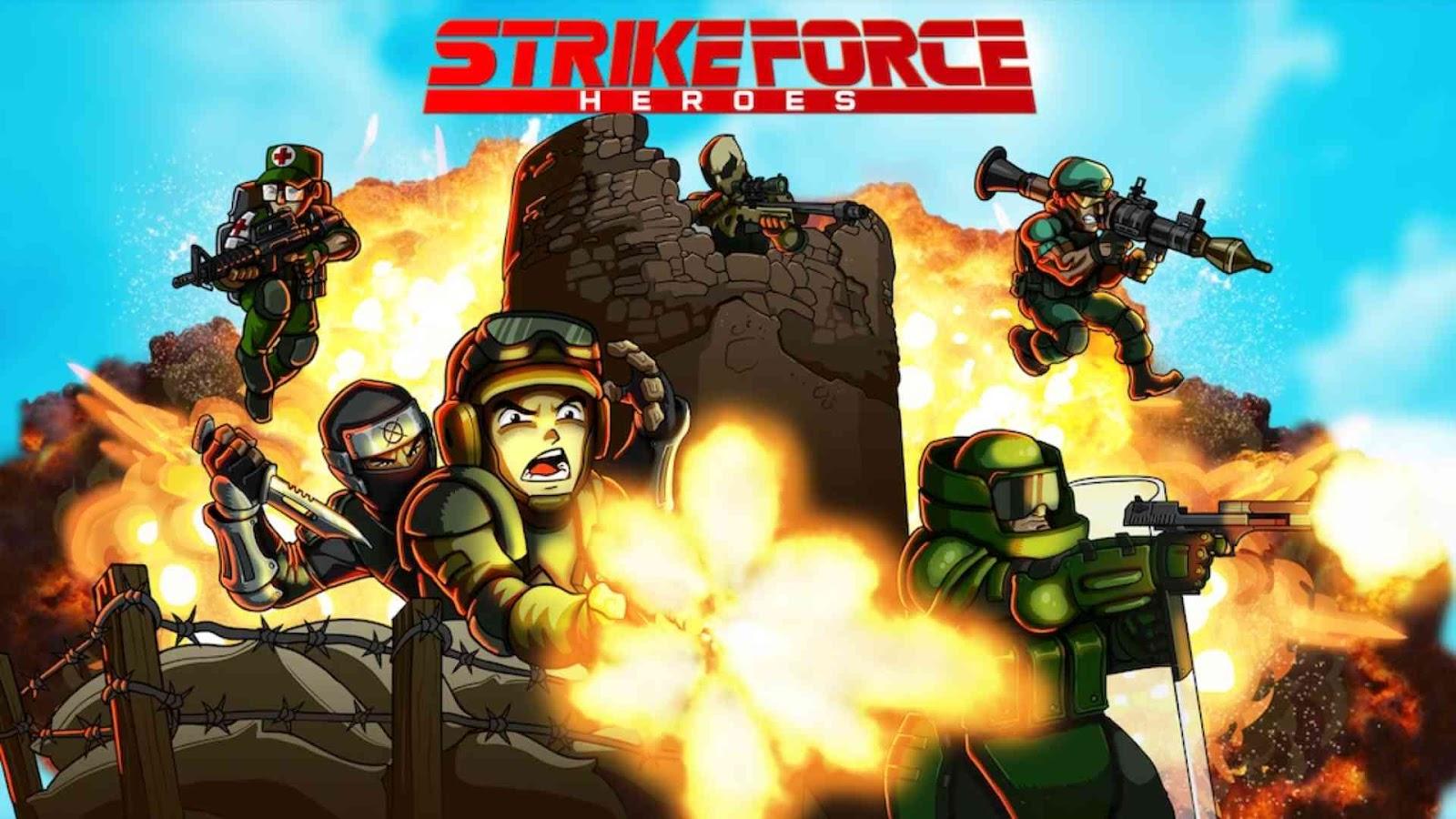 If you love some action-packed shooting games unblocked, then you need to give it a try with Strike Force heroes, which combine intense battles with RPG elements. In this game, you're at the helm of a highly skilled squad, tasked with undertaking daring missions, and now you have to tackle various challenges, each more thrilling than the last. Strike Force Heroes offers a rich gaming experience with each of its missions, and just take your time to become the ultimate rescue today.
4. Mr Bullet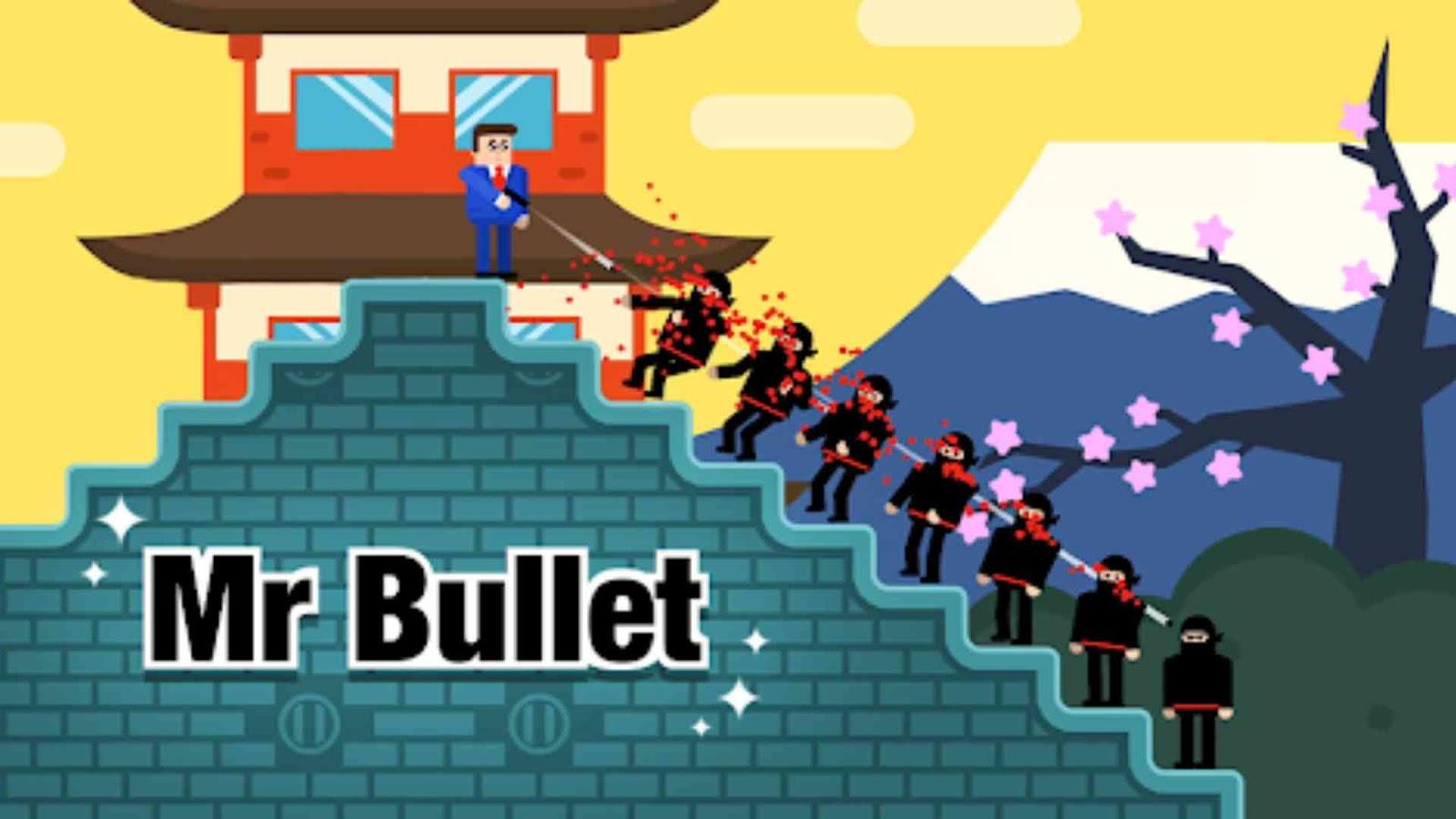 MR Bullet, as one of the best shooting games online, is not just about shooting because it combines precision and strategy as the key points to your victory. Your mission is to save the town from dozens of enemies using your expert marksmanship. Each level challenges you to use logic and skill to aim and shoot your way through obstacles, ensuring maximum impact with minimal bullets. The game combines action with puzzle elements, requiring you to think creatively to solve each scenario. With simple controls and engaging gameplay, Mr Bullet, as one of the top shooting games unblocked, is perfect for anyone who loves a good shooting challenge.
5. Zombs Royale
Who loves online multiplayer battle royale games? If you love them, then we have a game from shooting games unblocked, too. It is Zombs Royale, where you're dropped onto a randomly generated map with several other players, all vying to be the last one standing. Arm yourself with a variety of weapons like guns, knives, and grenades, and use items like armor and medkits to survive intense combat.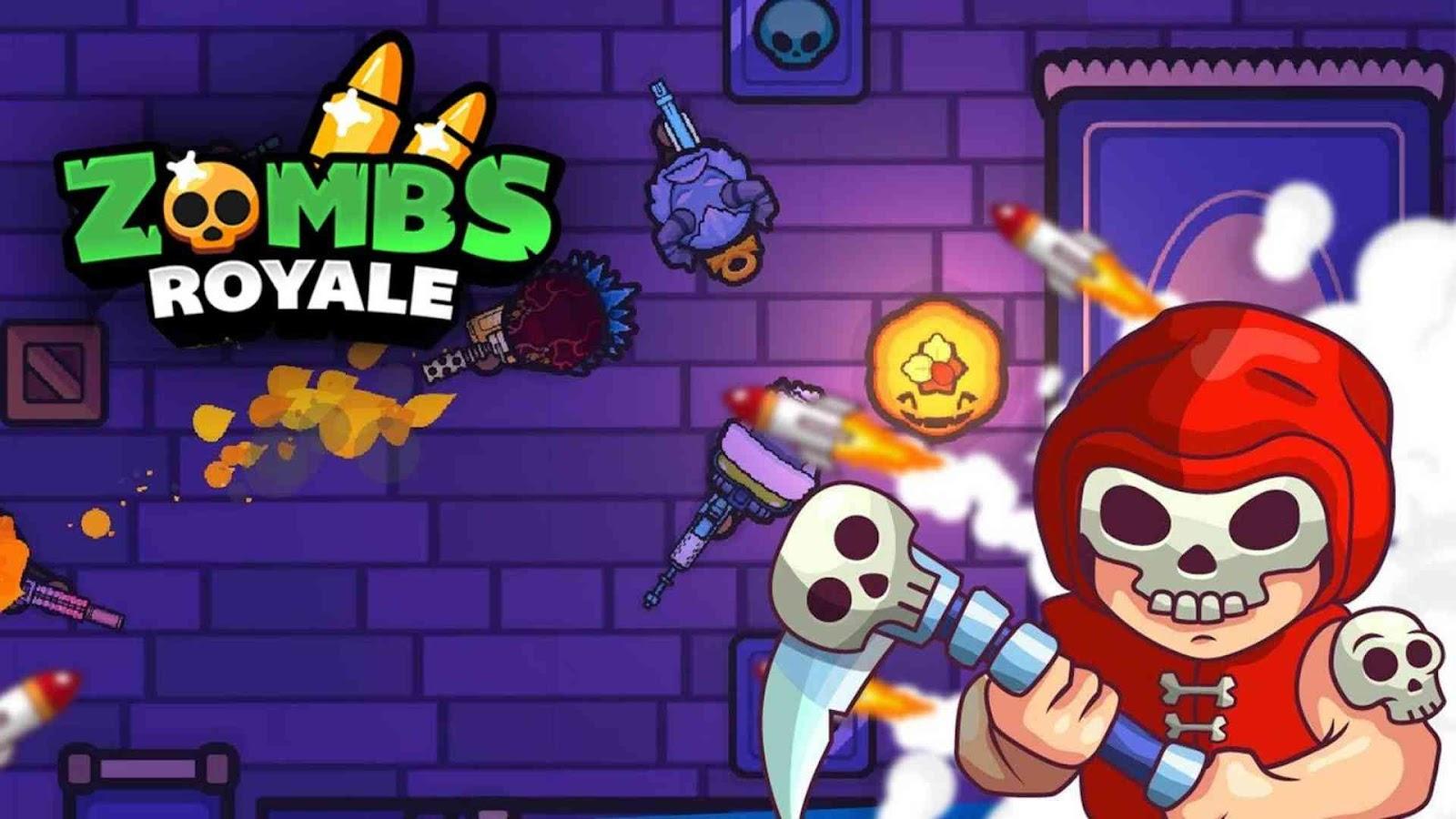 You can play solo or team up with friends to take on other squads, and remember; you are required to have strategic thinking and quick reflexes in order to win through this game. With its mix of action, strategy, and survival elements, Zombs Royale has an adrenaline-pumping experience for that worth of your time, so give it a try today for a better shooting games online experience.
6. Fortnite Unblocked
We know that everyone knows about Fortnite, but did you ever know that there is an online unblocked version of it as well? Yes, we do have Fortnite Unblocked as one of the top shooting games unblocked which comes here with an epic survival adventure.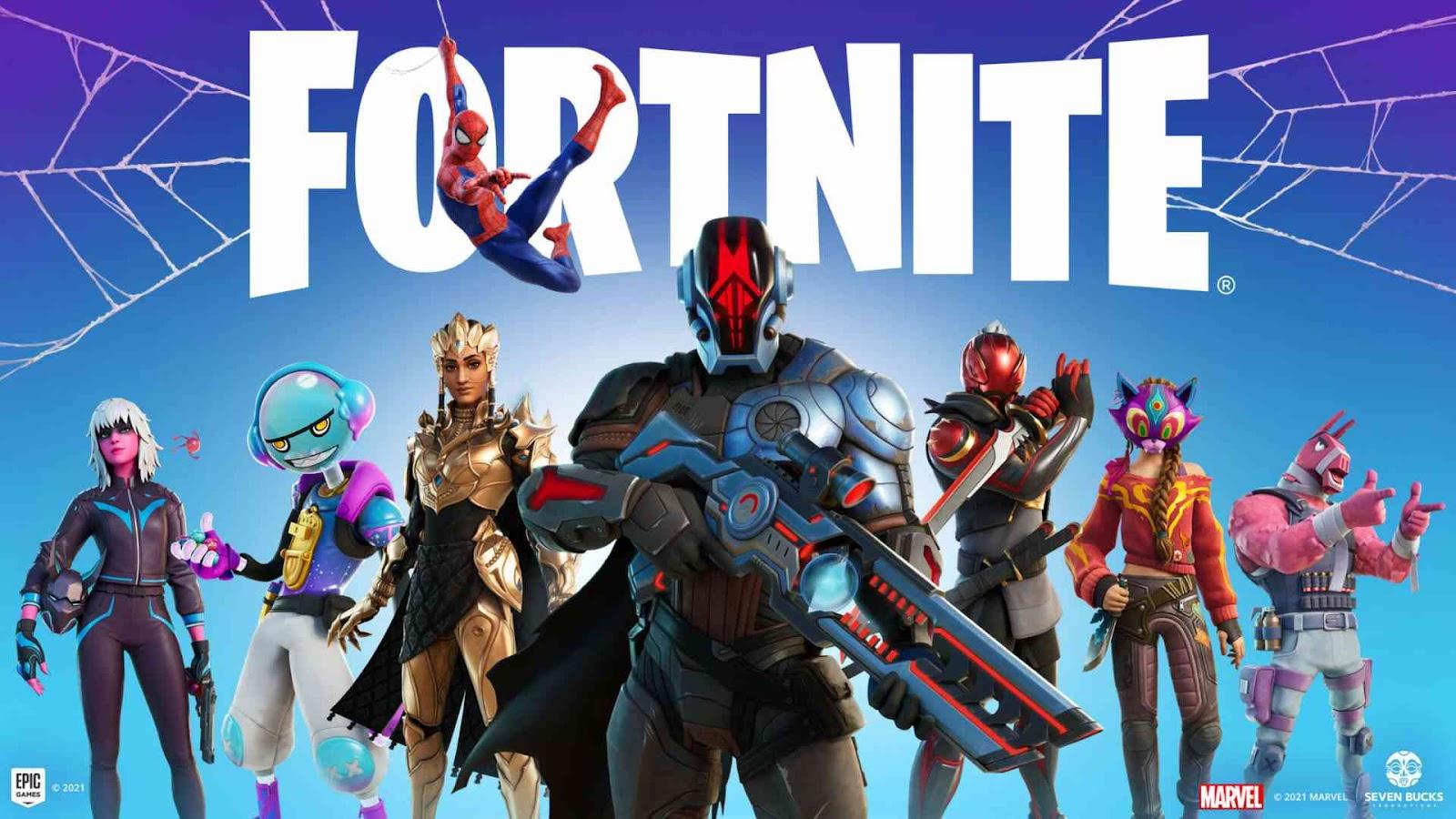 You are going to join forces with other players to battle against game-controlled characters or other players in this game, and your only goal now is to survive against zombie-like monsters. Fortnite Unblocked offers a blend of action and strategy, offering you a top-tier, thrilling gaming experience. So, get ready to fight, strategize, and survive in this exciting online world.
7. Venge io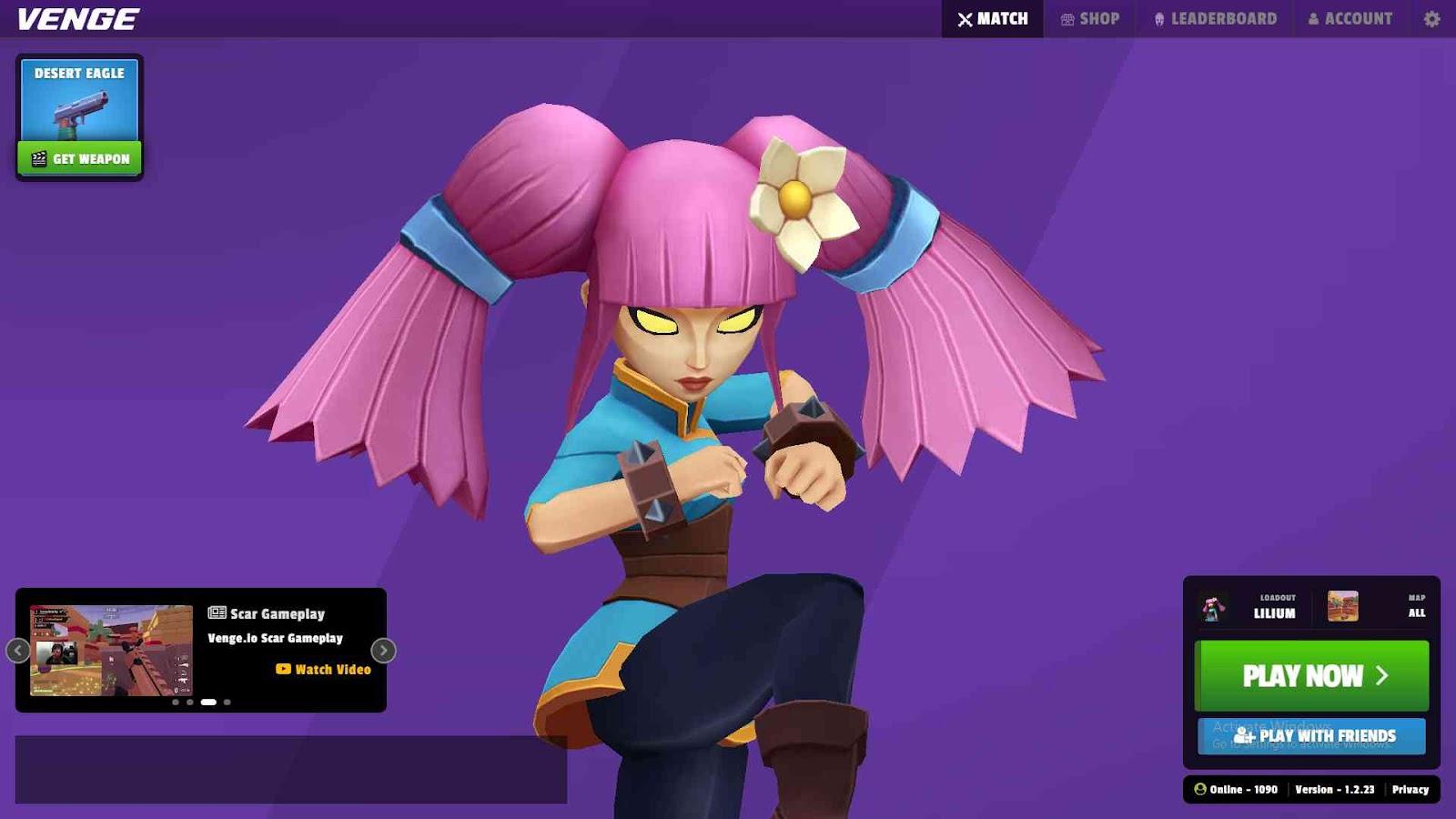 Venge.io is the next game to our list of shooting games unblocked, and it is a vibrant, fast-paced online multiplayer shooting game that promises endless excitement. So there, you can join teams and dive into battles filled with guns, grenades, and strategic gameplay. You even have the chance to customize your character with unique skins and choose from a variety of weapons to dominate the battlefield. The game's expansive maps offer diverse strategies for victory, and the fact that this game is very easy to learn and quick to play, you will be able to play it from work, school, or any place you are right now.
8. Gun Mayhem 2
The shooting games unblocked online are packed with actions as well, and one of the top choices for such an experience is the Gun Mayhem 2. It comes with different gameplay modes, so no matter what you are expecting, there's something for every type of player. Choose from a variety of characters, each with unique strengths, and arm them with an arsenal of weapons to conquer your enemies.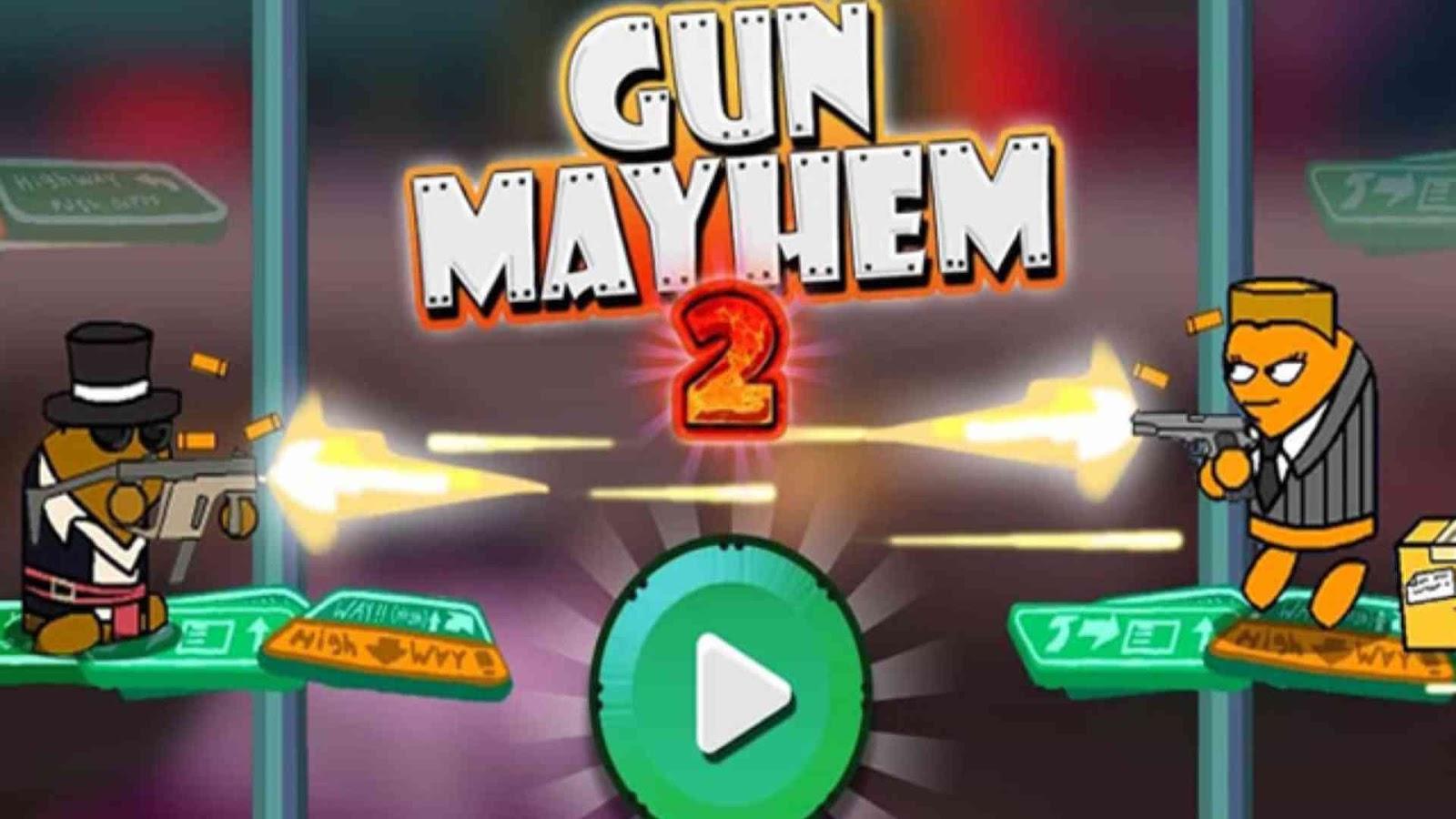 Whether you're playing solo or with friends in multiplayer mode, Gun Mayhem 2 offers fast-paced action and endless fun. It actually stands out among other shooting games online we talk about here due to its lively animations and bright colors. So, now you can jump into Gun Mayhem 2 and enjoy the adrenaline rush of this dynamic shooter game!
9. 1v1.LOL
For all the online multiplayer game lovers who are searching for one of the perfect shooting games unblocked, 1v1 LOL is going to be a gift for you, and it comes with gameplay combined with fast-paced action and strategic gameplay. You are going to face off against other players in intense one-on-one matches, and you have to outsmart and outshoot your opponent using a variety of weapons and special moves.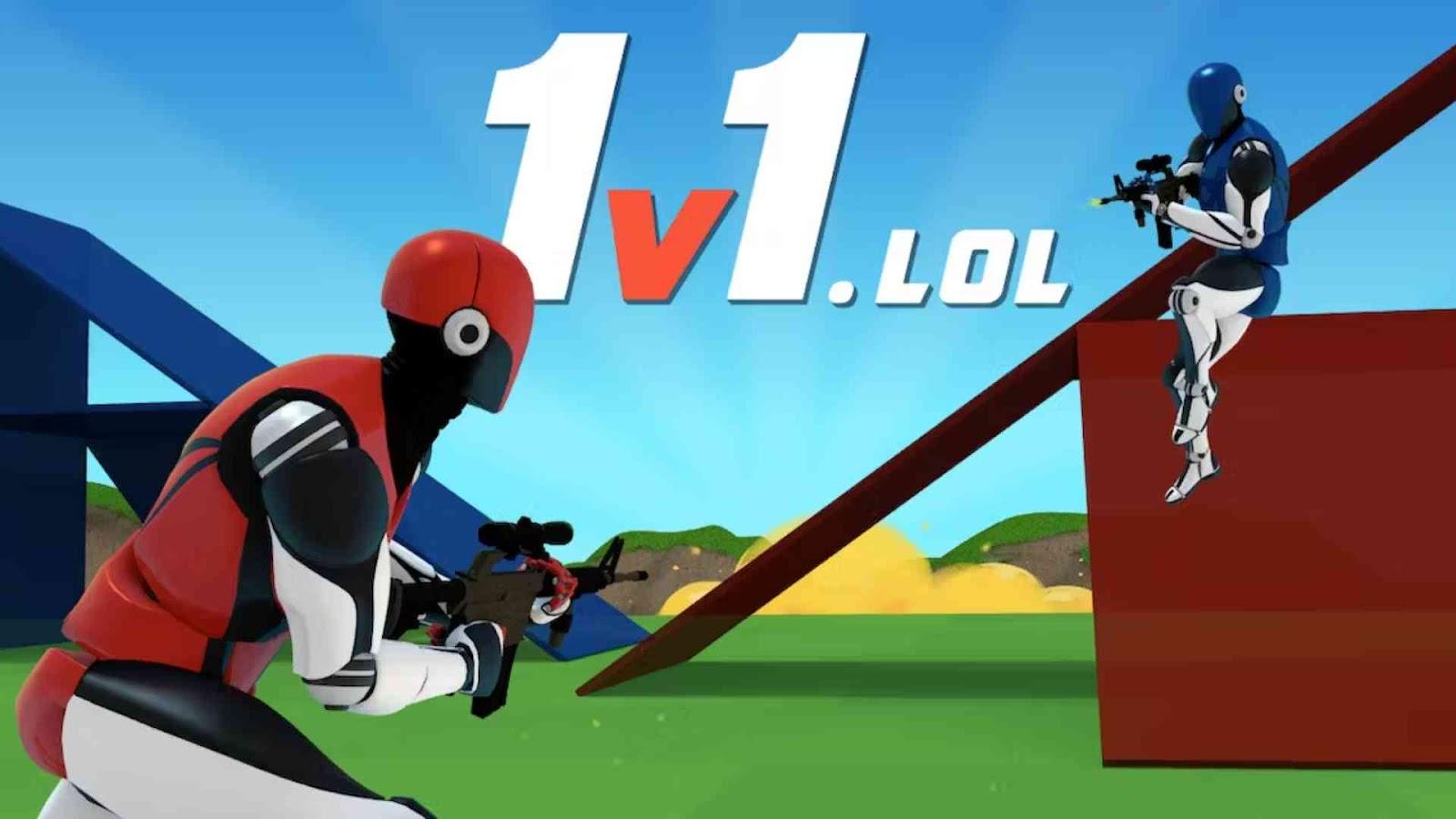 The characters can be customized as well with different skins and accessories to stand out in the arena. With its simple interface and easy-to-learn mechanics, 1v1.LOL is accessible to all players, offering a thrilling and competitive gaming experience. There will be endless fun and excitement, so now you can get ready to test your skills and enjoy the thrill of victory.
10. Krunker.io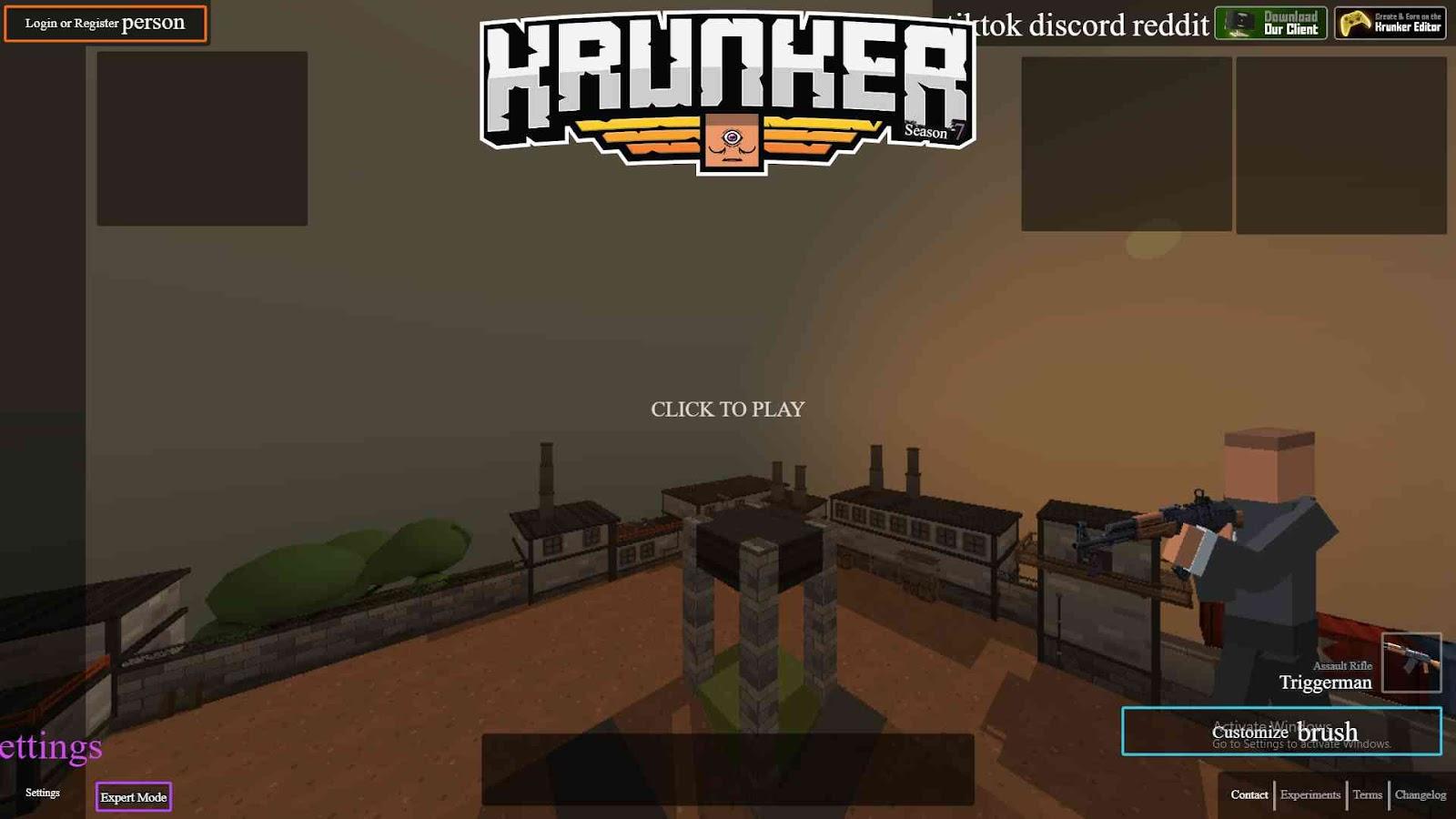 Krunker.io is a first-person shooter game among the list of shooting games unblocked here, and it is also a pixel shooter unblocked game. You can roam through various maps, using a range of weapons like sniper rifles and shotguns to outsmart opponents, and just like the other games in this list, the game can be accessible directly from your browser, making it easy to play anytime. Krunker.io challenges you with its quick gameplay, requiring sharp reflexes and strategic thinking. So, would you like to be a part of this action?
11. Funny shooter 2
Unlike the other shooting games unblocked, we have a quite hilarious turnover with a game here, and we call it the Funny Shooter 2. This is also an online game that combines shooting excitement with a touch of humor, and you have to go through various levels, each presenting unique challenges and colorful, cartoonish environments.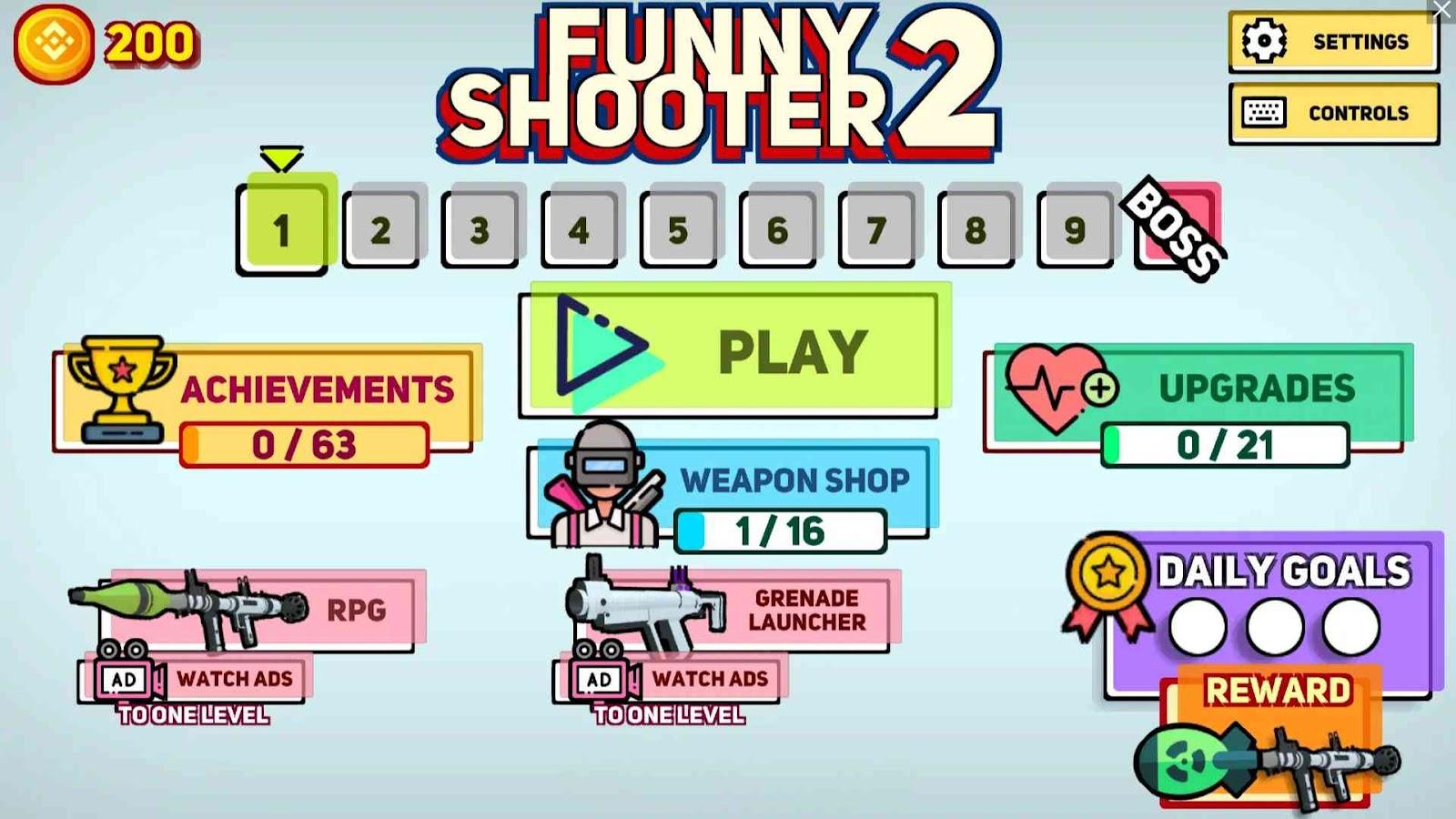 With easy-to-use controls, every player will find it easier to pass through all skill levels and enjoy blasting away at quirky targets. The game also offers a multiplayer mode for real-time battles with friends. You can enjoy this game as a quick gaming session or an evening of fun because there comes both laughter and thrills just the way you expected it to be.
12. Tingly Bubble Shooter Unblocked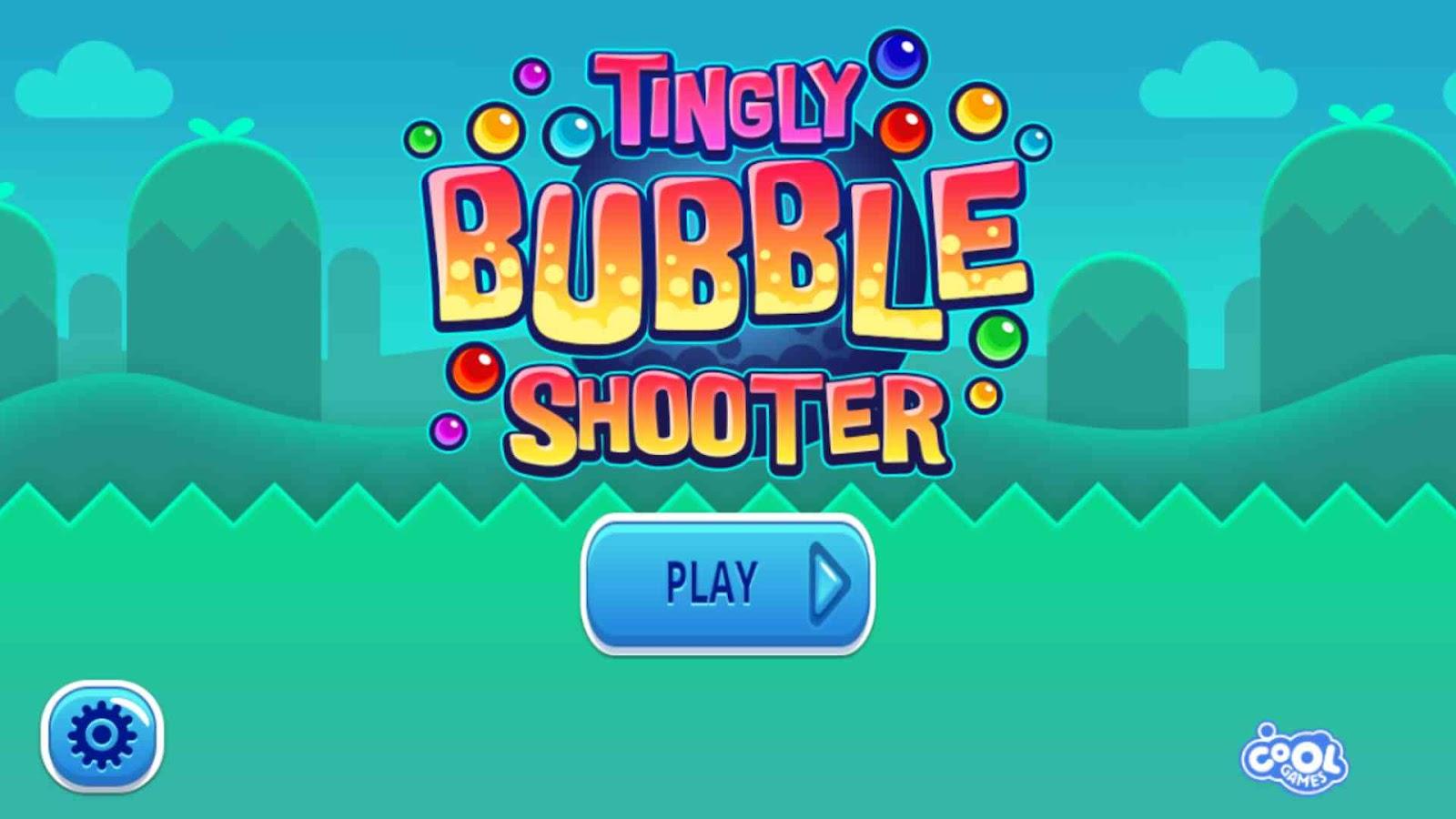 Tingly Bubble Shooter Unblocked is a colorful game with engaging gameplay where you will assemble and burst groups of matching bubbles. You have to aim carefully and shoot bubbles to create clusters of the same color, and the challenges even come with a twist. If you take too long or make too many mistakes, the sky of bubbles will descend upon you, adding a sense of urgency to your gameplay. No matter what your age is, Tingly Bubble Shooter is perfect for any, and as one of the top shooting games unblocked for school, it is a very addictive game to spend your free time with more fun.
13. X-Trench Run
Would you like to have a thrilling space adventure with one of the shooting games unblocked? Then get along with X-Trench Run, which will take you into a powerful spacecraft. And now, you can navigate through an endless trench filled with obstacles and enemy ships, and your goal here is to survive as long as possible, destroying enemy vessels to rack up points. With simple controls, maneuver your spaceship to dodge obstacles and collect power-ups, enhancing your abilities.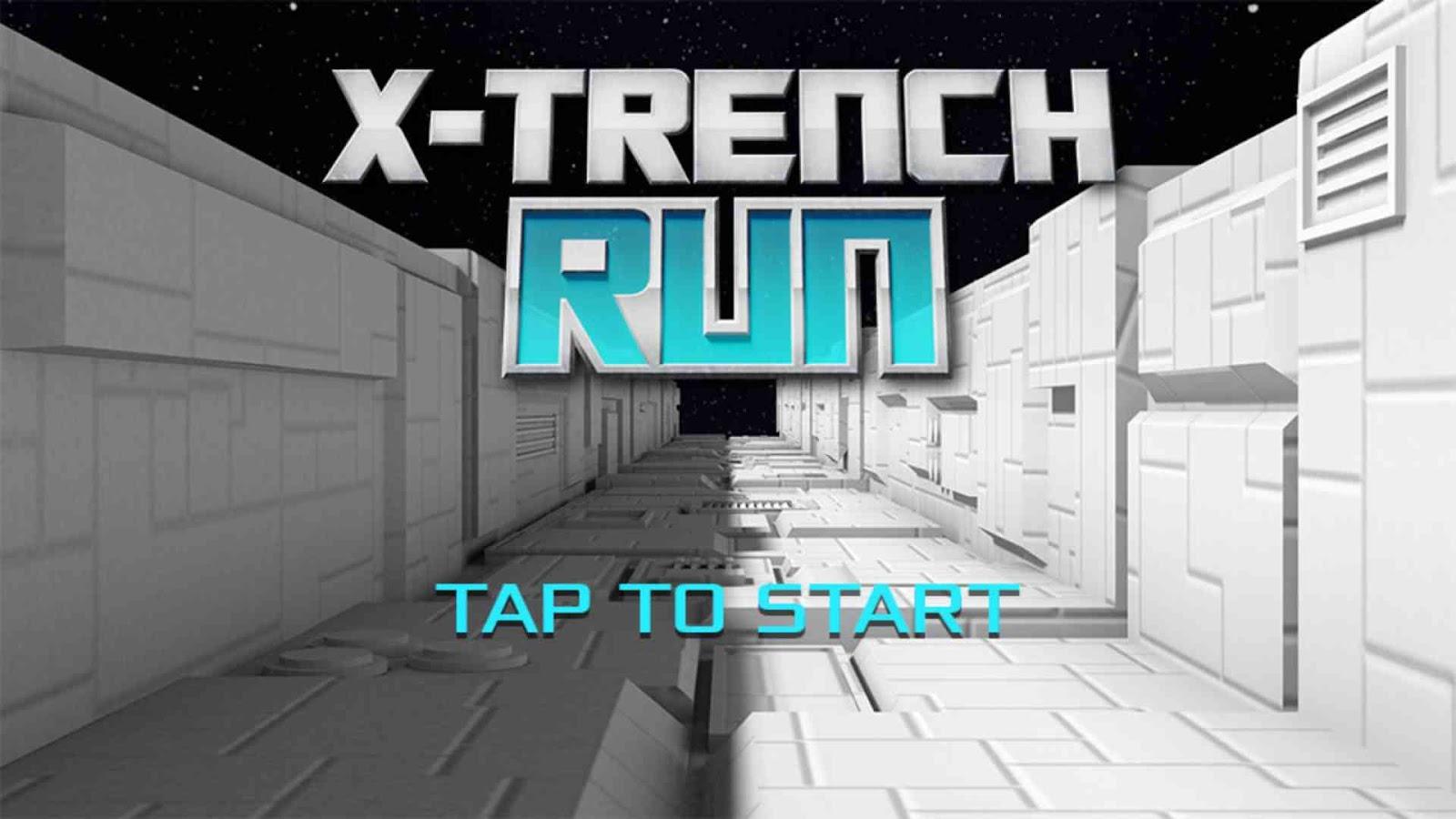 The game is very easy to get along with and get ready for multiple levels as well, which are increasing in terms of difficulty. So this is basically a game that challenges your reflexes and strategic thinking, and if you like to have a competitive edge for an online game, this is the game you need to look for.
14. Rooftop Snipers
Get ready for Rooftop Snipers, a thrilling game that can be categorized into the genre of pixel shooter games online. As one of the top shooting games unblocked, it requires your perfect timing as well as precision, and you are going to face off against iconic characters like the Joker, Mr. T, and John Wayne, either in single-player or multiplayer modes. Your objective is to skillfully shoot your opponents off the rooftop.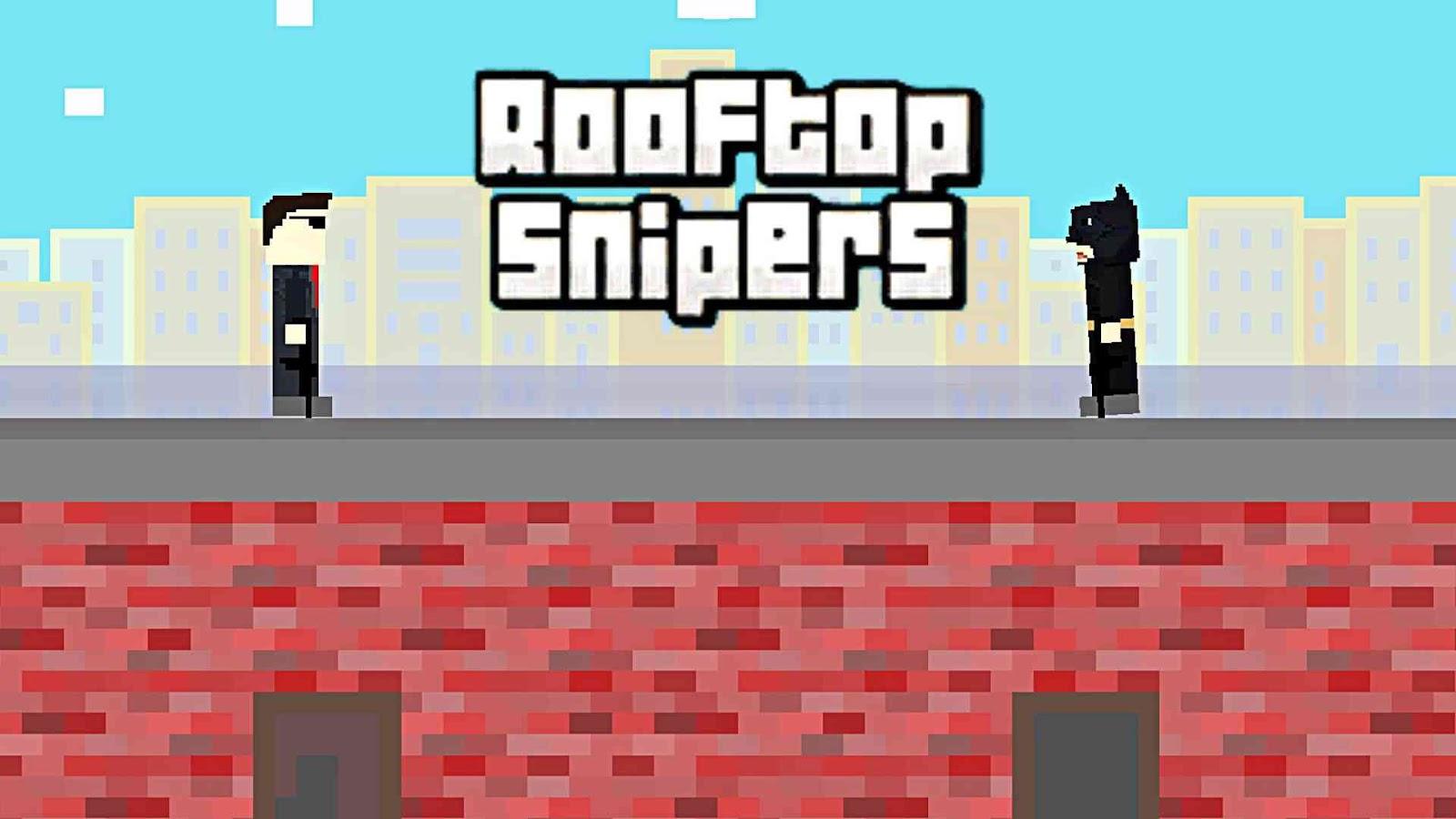 So now you can master the art of moving back and forth to dodge incoming shots while aiming accurately at your rivals. If you keep an eye out for unexpected elements like beach balls and tomahawks, which add an extra layer of challenge, you are going to do much better in terms of the gameplay as well here, and if you are in love for a quick shooting match with a quirky twist, this is the game that you need to go for.
15. Pixel Shooter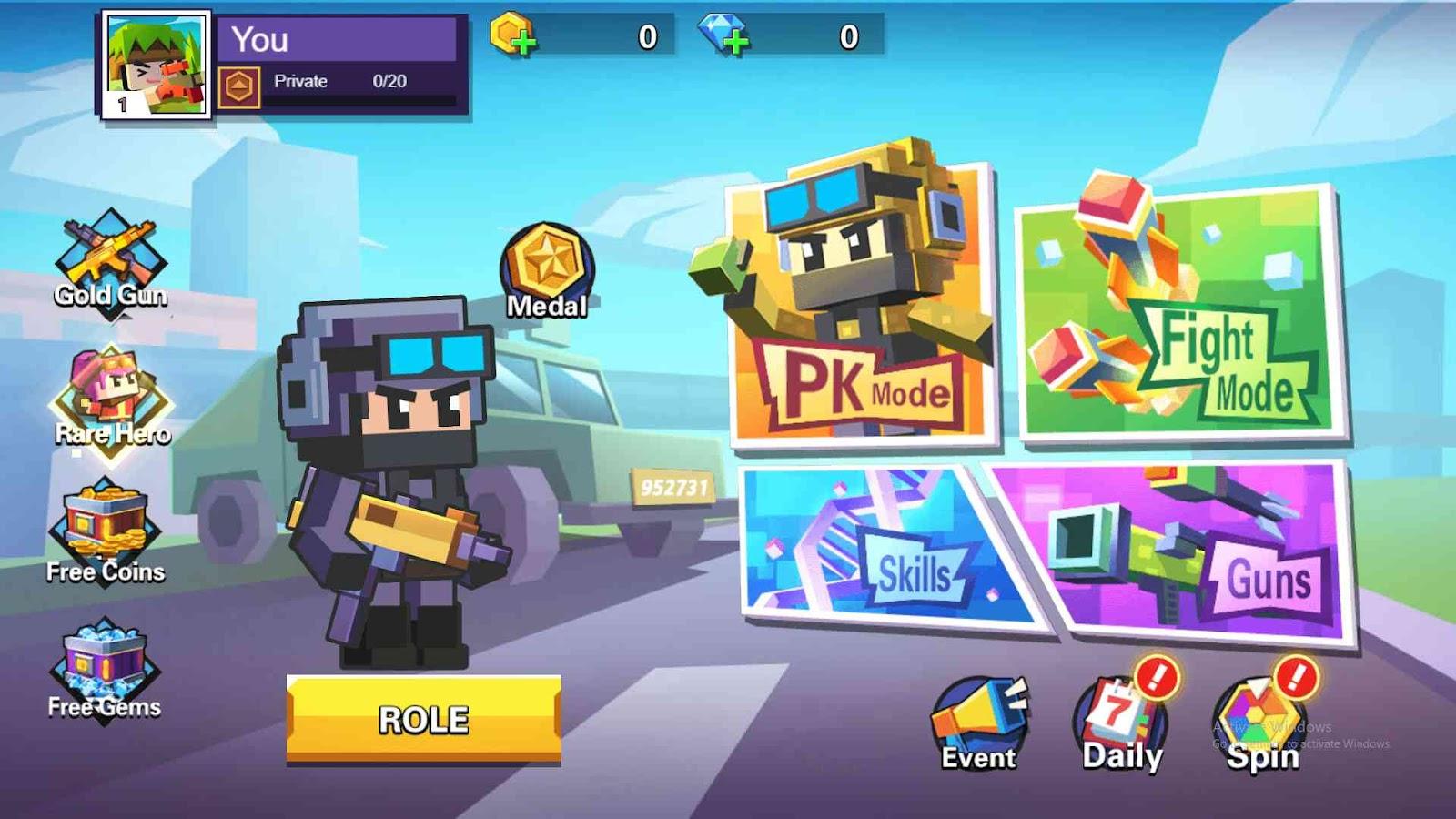 Pixel Shooter, another multiplayer shooting game that belongs to the category of shooting games unblocked, is a game to be played through a lot of game modes. Choose your character and jump into battle, where strategy and quick reflexes are key to victory. Don't forget to use grenades to add an extra thrill to your combat experience. With its simple controls, you can easily navigate through the game, moving left and right, jumping, reloading, and throwing grenades. You can take down your enemies by aiming and shooting with precision, and Pixel Shooter is perfect for players who love fast-paced action and engaging multiplayer battles.
16. Call of Ops 2
If you love some first-person shooter games among the shooting games unblocked, Call of Ops 2 is here, and the fact that it has the best realistic combat, you are going to love every minute of it. Known for its high-quality three-dimensional graphics and detailed locations, the game offers an intense and immersive experience, and you can even choose from a wide array of weapons, catering to different styles and tactics.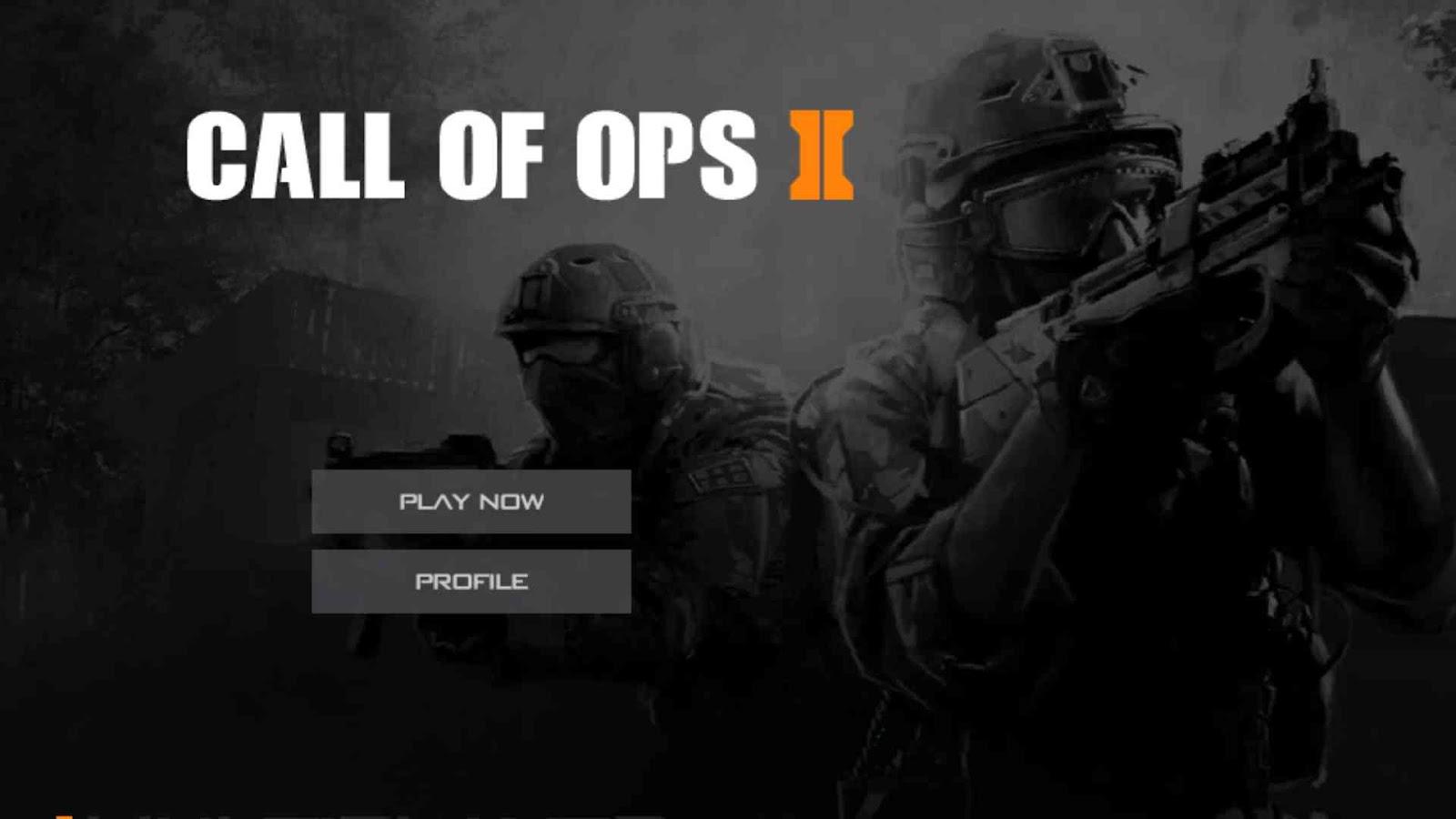 Call of Ops 2's realistic mechanics and engaging gameplay make it a standout choice for those who love action-packed, strategic shooting games in the community of unblocked games.
17. Tank Trouble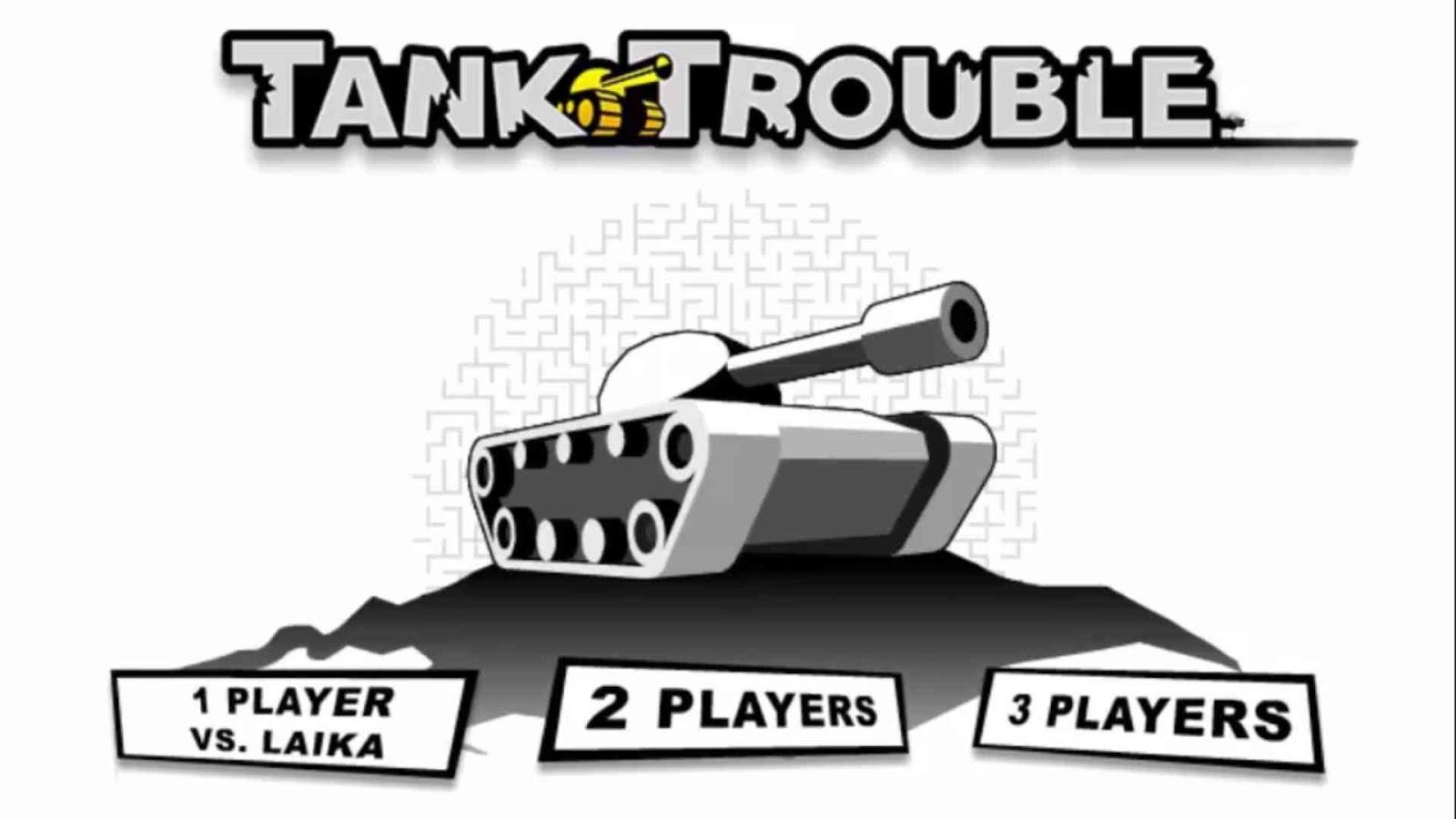 Let's get ourselves into Tank Trouble on a battlefield. This is also one of the best shooting games unblocked, where we can engage in intense missile battles against our opponents. In solo mode, you face off against Laika, a skilled war strategist, testing your abilities in strategic combat, and in multiplayer mode, you are going to battle with one or two friends. As you maneuver through the labyrinth, special items like scatter bombs and twin cannons appear, giving you an edge over your adversaries. Be cautious, as your own missiles can bounce off walls and damage your tank.
18. Apple Shooter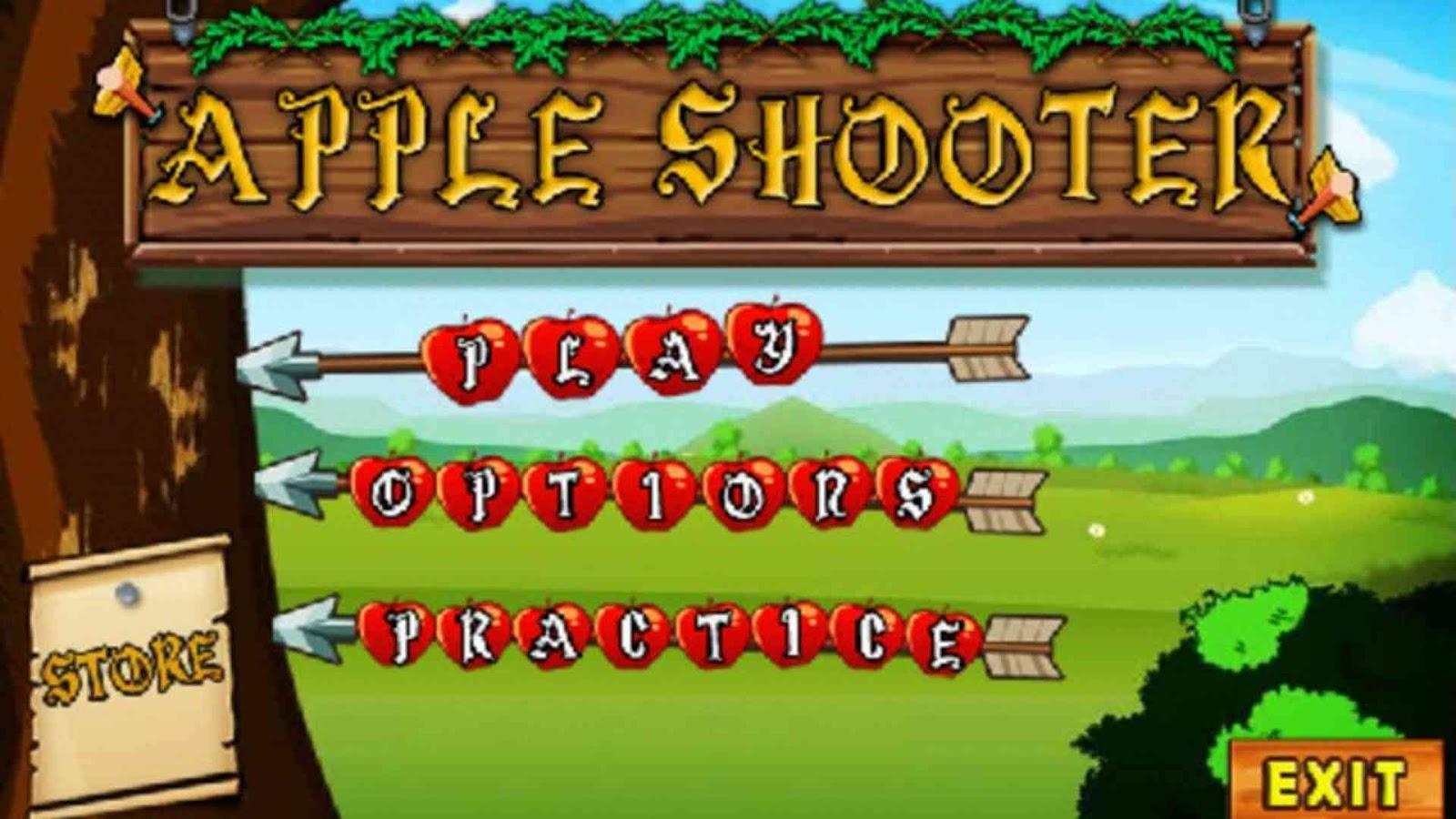 This is one of the simplest games from the list of shooting games unblocked here, and the Apple Shooter online game will test your skills in archery. Your objective is to shoot an apple off the head of your friend using a bow and arrow, and each successful shot leads you to the next round, where the challenge increases as the distance between you and your friend grows. Be precise and careful – if you accidentally hit your friend, the game ends! This game requires a steady hand, good aim, and an understanding of archery physics. So, if you are sure about your accurate shots, give Apple Shooter a try today.
19. Defense Battle Royale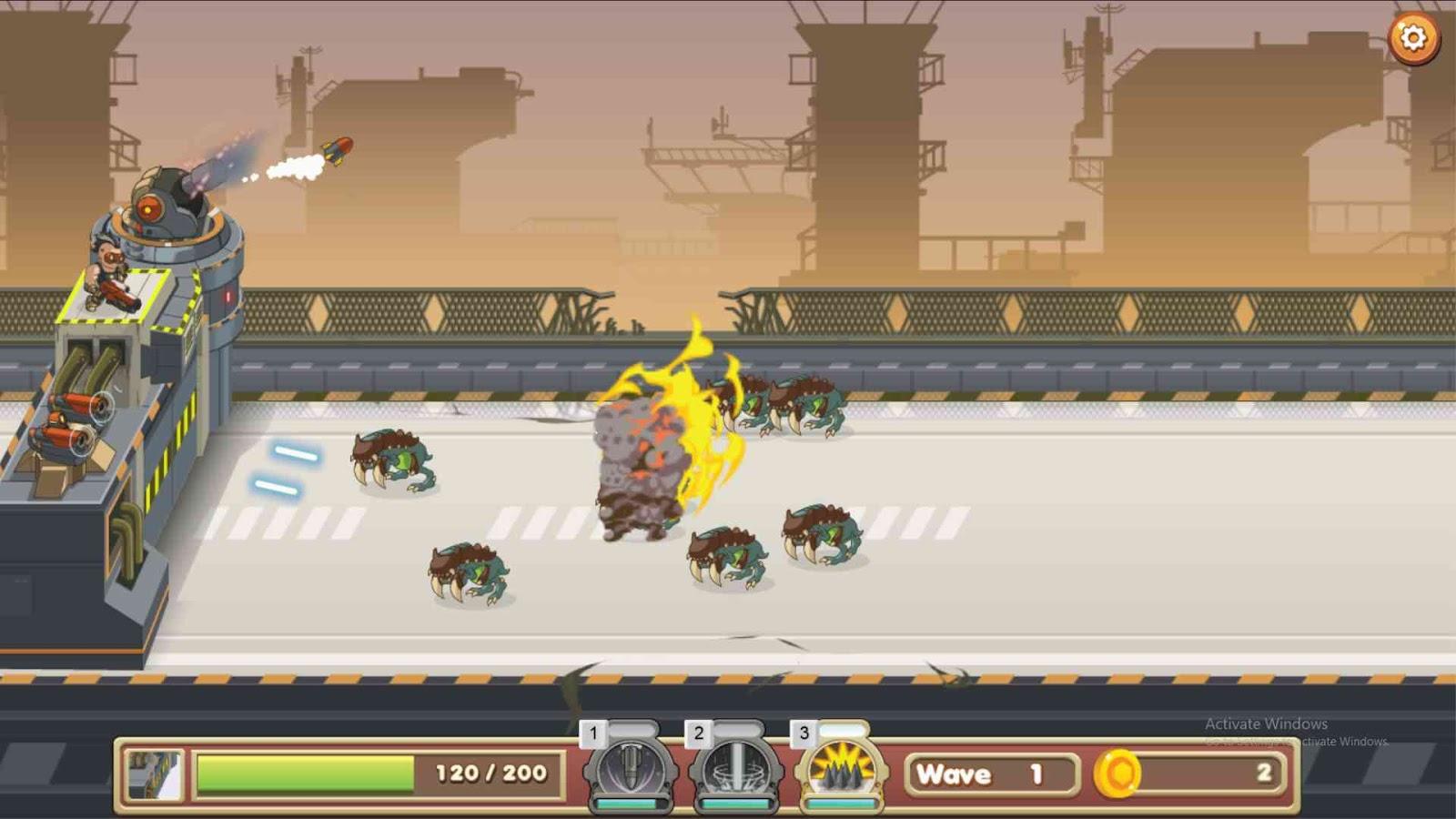 Defense Battle Royale is here to give you a thrilling battle royale experience right in your browser. As one of the best shooting games unblocked, it allows you to start by selecting your character and setting up the number of players you want to compete with. The action begins on a plane, from which you can jump into the fray, and your main goal is to be the last person standing by picking up gear and fighting your opponents. The game features an open world with up to 50 enemies and a variety of weapons to choose from. With no need for downloads, you can click and play online, immersing yourself in a battle for survival in this amazing online game: Defense Battle Royale.
20. Time shooter
Time Shooter is an online shooting game that offers a fast-paced and engaging experience and this is also one of the best shooting games unblocked. In this game, you'll navigate through multiple levels, battling against various targets while trying to avoid getting hit.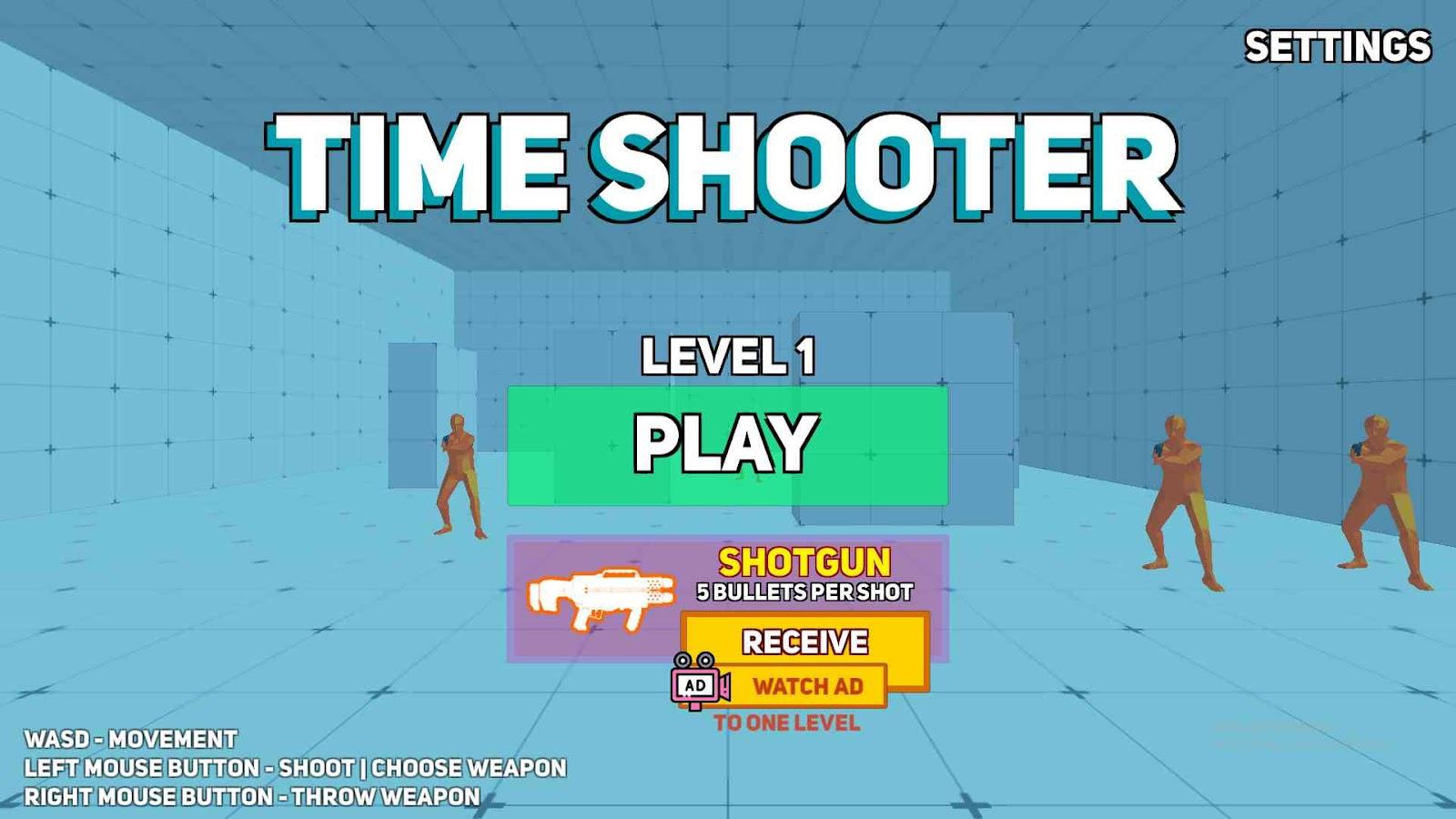 The game is designed to challenge your reflexes and strategic thinking, as you'll need to move swiftly and aim accurately. It features power-ups and upgrades to enhance your gameplay, providing endless hours of fun. The objective is simple yet captivating: survive as long as possible while eliminating enemies and collecting bonuses. So, will you give it a try with this Time Shooter in the realm of shooting games unblocked, which tests your skills?
Conclusion
So that is it. Shooting games unblocked offer a thrilling and accessible gateway into the world of online gaming, and there is no restriction or limitation to playing them, even if you are at work. The fact that these games feature a range of varieties, everyone can get one as per their gaming taste, so here are the top 20 to try out. Give them a try and have your free time enjoyed way better than usual.