Are you bored at school or work and want to play some fun games without any limitations or restrictions? If yes, then you are in luck because, in this article, we will introduce you to the top 15 premium unblocked games that you can play for free online. These games are not blocked by most school or work networks, and they do not require any downloads or installations.
Table of Contents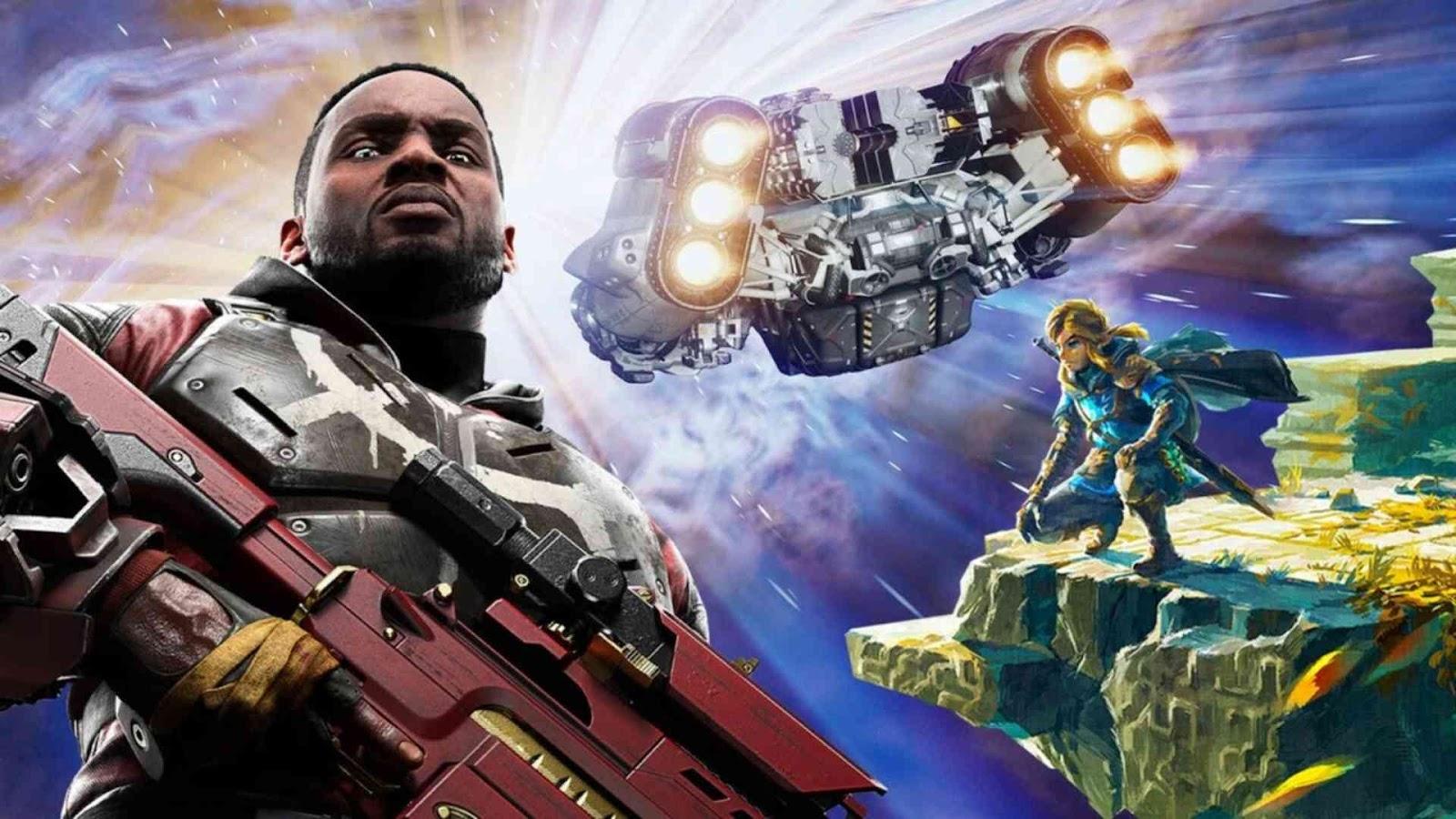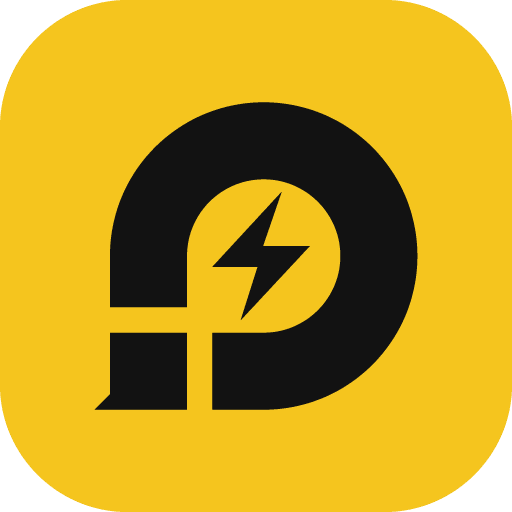 Download LDPlayer Emulator on PC
Compared to the standard unblocked games, which may be more primitive, the premium unblocked games provide a more refined variety of games, better graphics, and smoother gameplay; hence the name "premium unblocked games." There is a wide variety of games available, so you can pick one that fits your preferences and current state of mind. Let's jump right into the best premium unblocked games list with no restrictions or limits..
How to Access Premium Unblocked Games
Visit one of the following websites to access the premium unblocked games we will offer here. These URLs typically bypass network filters at school and the office because they look like legitimate educational or Google sites.
As they gain popularity, premium unblocked games sites may be added to network filters despite meeting all the criteria (such as not needing you to install anything and allowing you to play games right from the browser). You'll need a reliable Virtual Private Network (VPN) in this situation, and most players use Expressvpn, Nord VPN, or Surfer Shark because they offer a sufficient number of servers to prevent lag while you play.
The first thing you should know about using these sites is that you shouldn't install anything from the site; we've tested all the premium unblocked games on this page to ensure that they don't need any installation to play, but if you're ever prompted to do so, close the tab and try one of the other options we've provided. Next, stay away from any links you aren't familiar with the destination of. They can do damage and compromise systems, which could lead to further disasters.
Top 15 Premium Unblocked Games
Now that you know where to play these games and how to utilize them in a secure manner, let's have a look at the top 15 premium unblocked games.
Geometry Dash
Geometry Dash is not one of your average run-of-the-mill premium unblocked games. It's a unique blend of vibrant visuals, rhythmic soundtracks, and an array of challenging obstacles. The premise is simple: guide a square-shaped character through a series of geometrically intricate levels. However, simplicity ends where the pulsating beats and relentless obstacles begin. The thrill kicks in from the moment you click "play." As you dive into the first level, you're immediately greeted by a cascade of colors and shapes synchronized with an energetic soundtrack.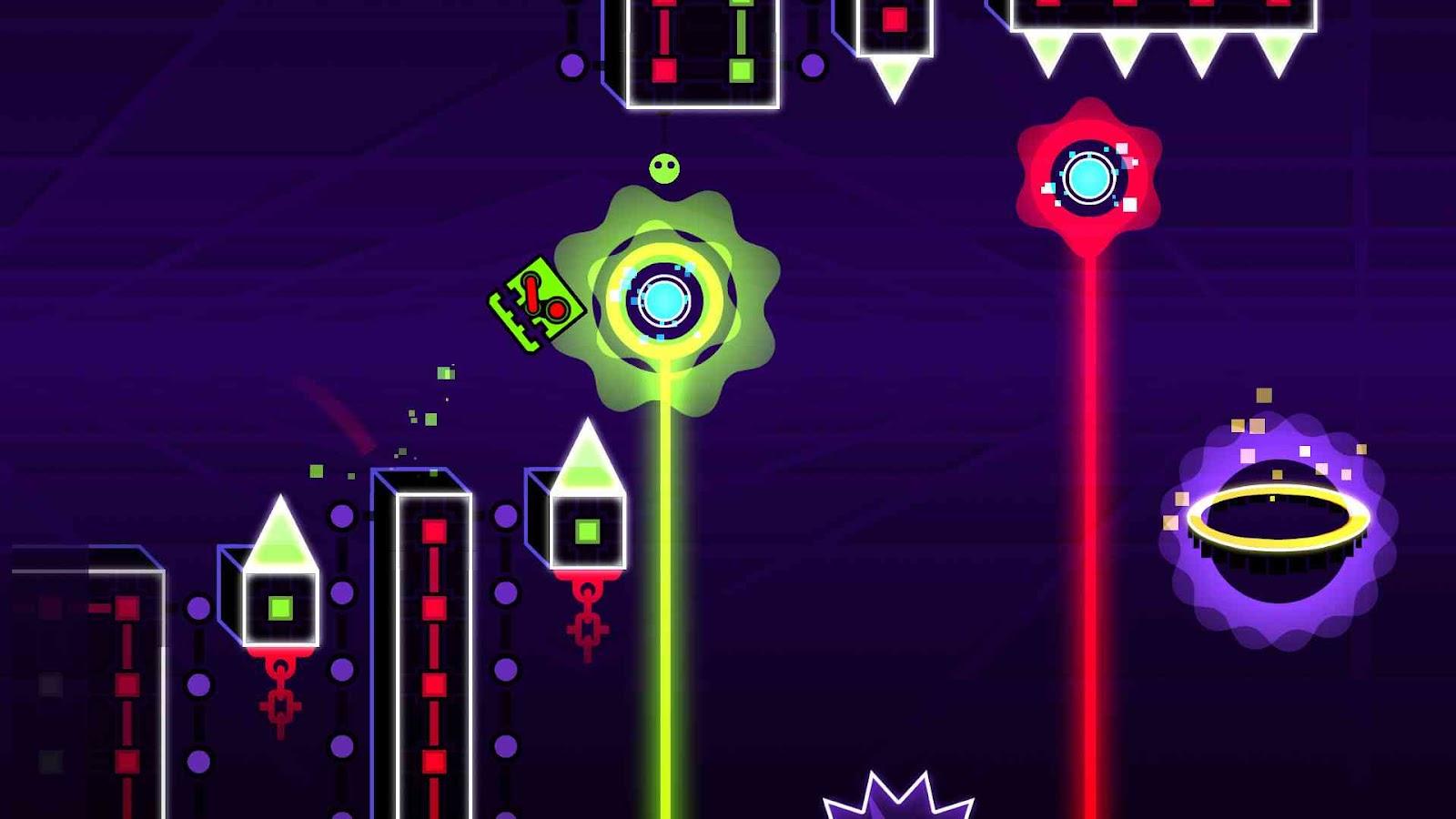 The game demands not only keen visual perception but also precise timing and quick reflexes. Geometry Dash is synonymous with challenging levels that progressively test your skills. Each level introduces new obstacles, often demanding split-second decision-making. Spiky hazards, moving platforms, and gravity-defying challenges await, making every level a unique adventure.
Happy Wheels
Happy Wheels, where anything can happen, is up next on our list of the premium unblocked games. This game not only promises a wild ride but serves it up with a side of humor, making it a standout in the world of unblocked games premium. From the moment you dive into Happy Wheels, you're greeted with a whimsical world filled with eccentric characters, unconventional vehicles, and levels designed to provoke laughter and surprise.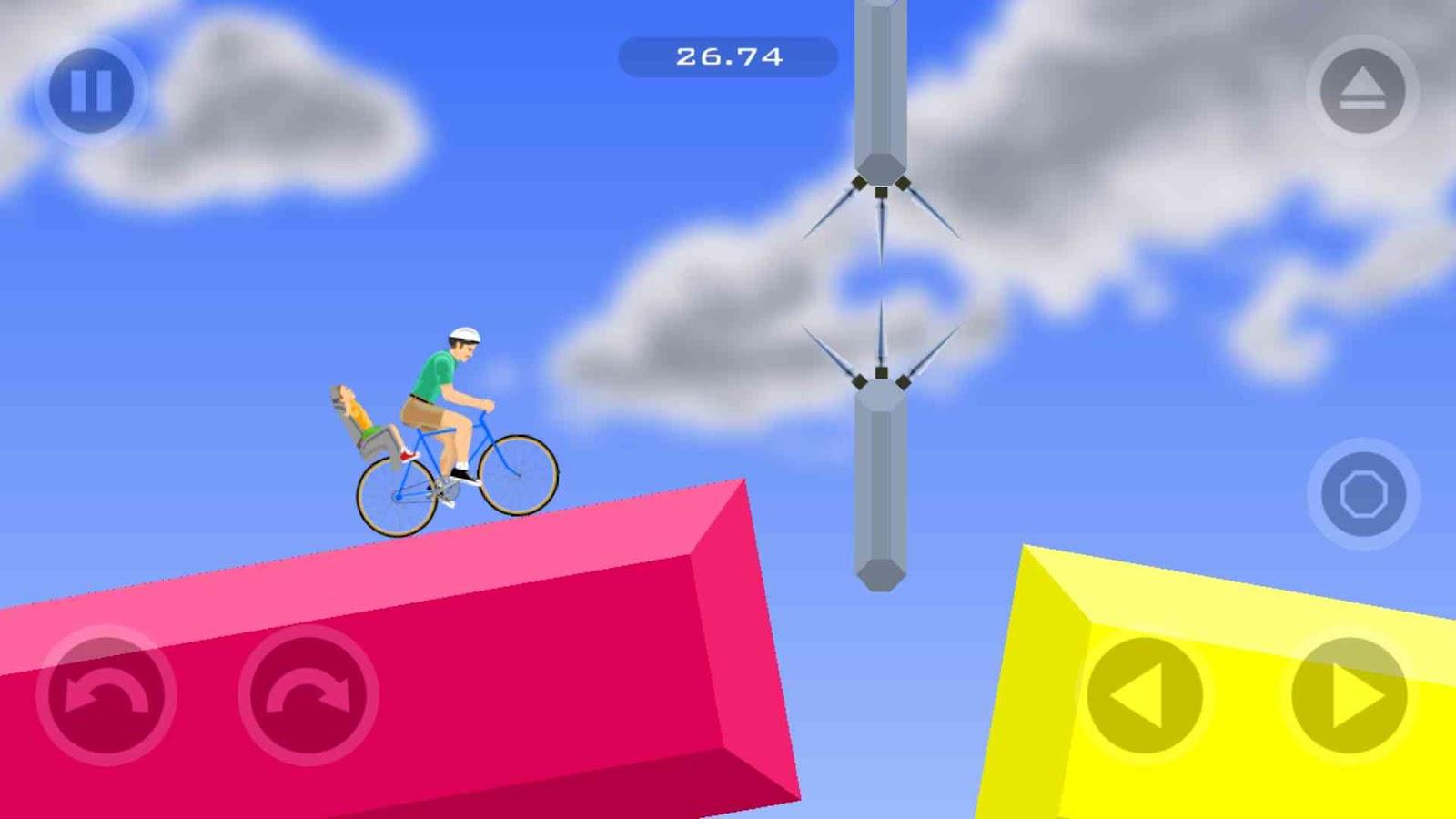 The game thrives on absurdity, and its appeal lies in the sheer unpredictability of each playthrough. Happy Wheels features a cast of characters and their respective automobiles. From a reckless dad on a Segway to an irresponsible businessman on a lawnmower, the character choices contribute to the game's humor and add an extra layer of challenge as you navigate the obstacles.
Snake IO
As our third pick for premium unblocked games, we'd like to introduce you to Snake IO, a refreshingly innovative take on the timeless classic Snake that allows players from all over the world to team up in a thrilling online multiplayer experience. Join me as we dive into the world of slithering snakes, real player competition, and the intensity that comes with mastering this timeless game in a new and exciting format. Snake IO breathes new life into the familiar Snake concept by introducing an online multiplayer dimension.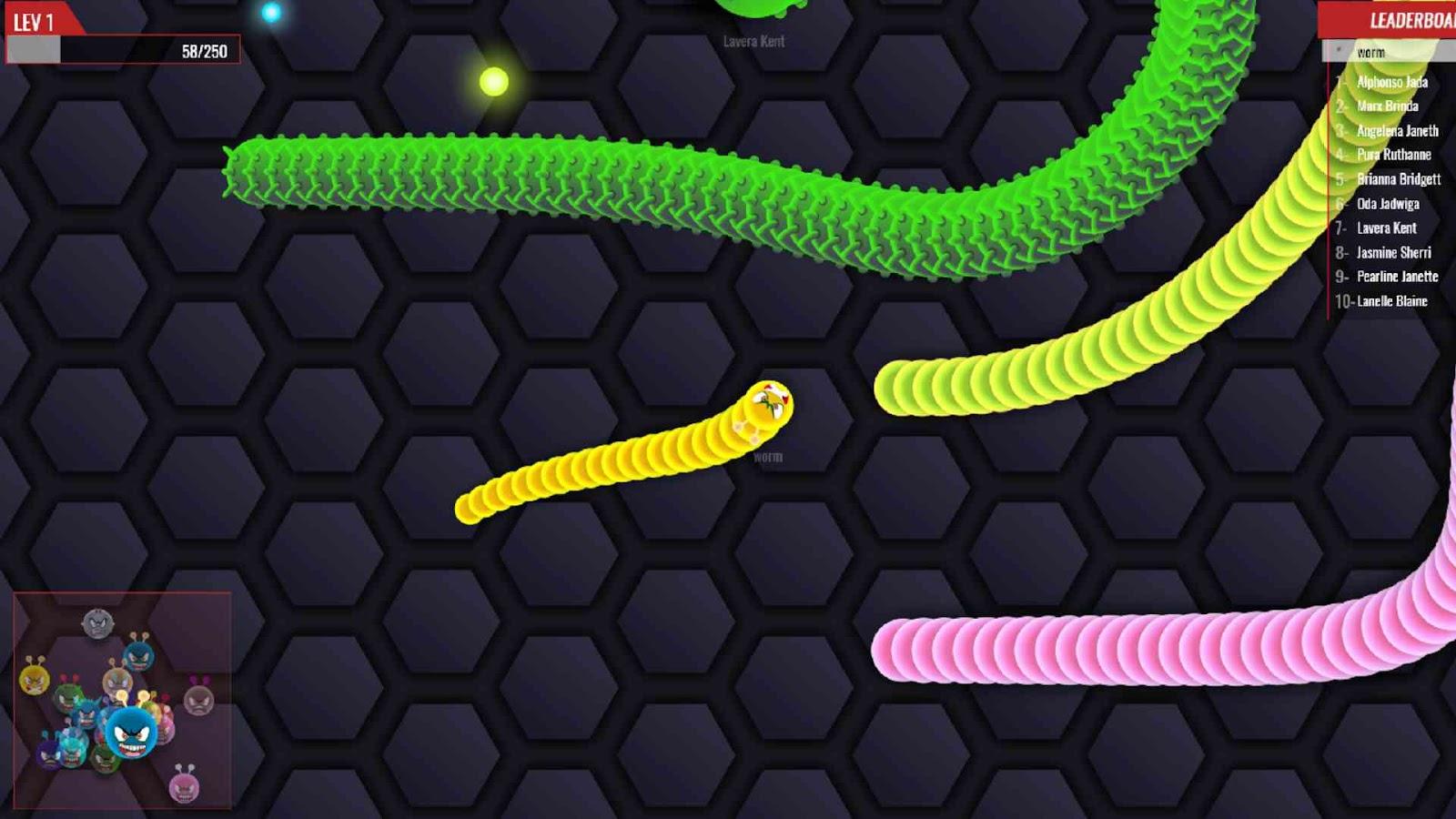 Developed for the modern gaming era, it retains the essence of the classic game while elevating it with real-time interactions, making every move count in the quest for survival and dominance. What sets Snake IO apart is the inclusion of real players as opponents. The competition is fierce as you navigate the arena, aiming to outmaneuver and outgrow fellow players. The unpredictability of human opponents adds a layer of complexity and excitement, turning each encounter into a test of skill and strategy.
Among Us
Even though there is no rating system for the games we have included in this premium unblocked games collection, we feel obligated to bring you the fourth-place finisher, Among Us, because it immerses players in a mystery set in space. Players form teams of "crewmates" and must work together to solve puzzles and find the mysterious "impostors" among them. Developed by Innersloth, this game has become a cultural sensation, capturing the essence of social deduction and strategic gameplay. As a crewmate, your objective is to complete a series of tasks scattered across the map. However, while engrossed in your duties, you must remain vigilant.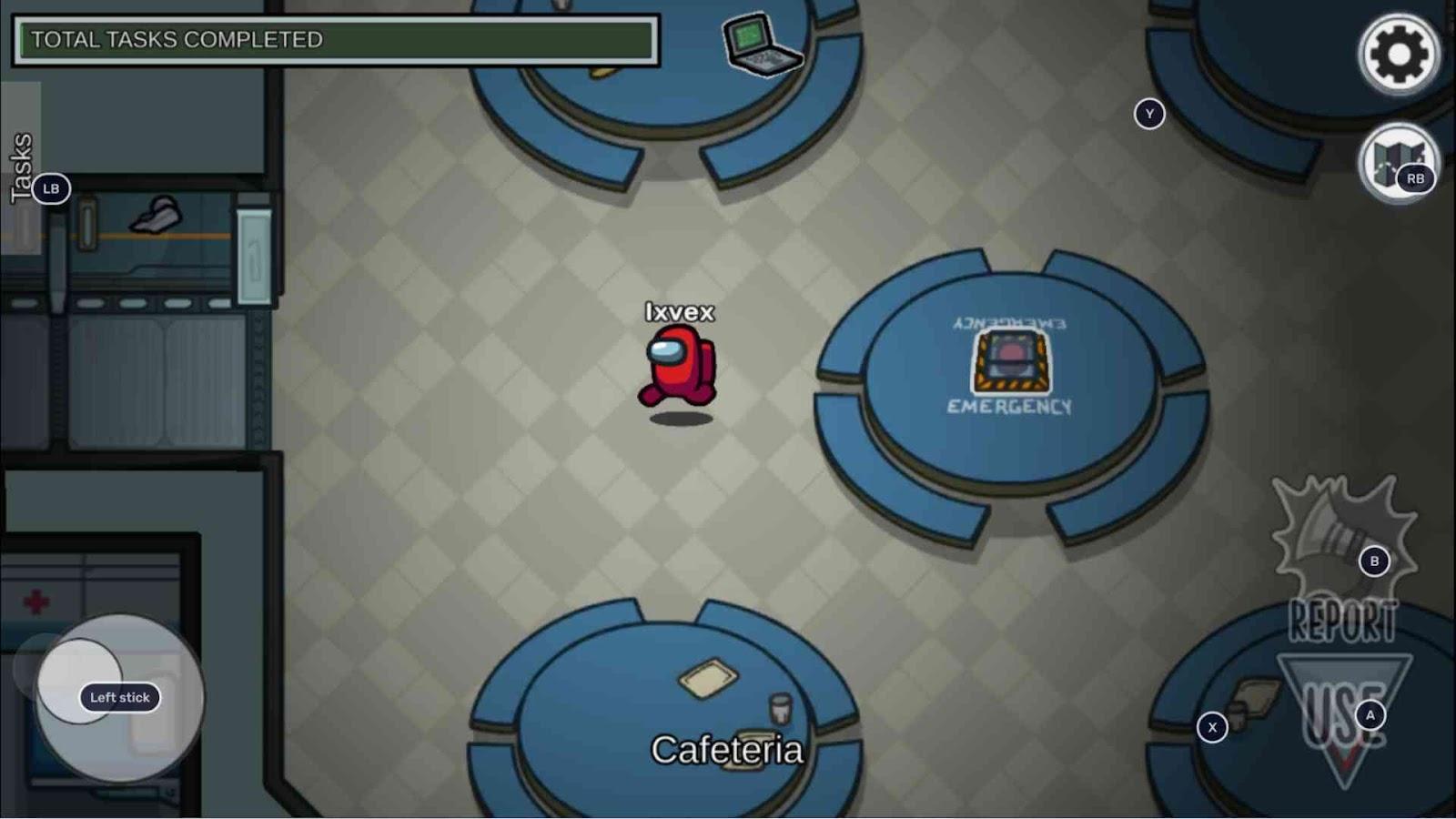 Impostors can strike at any moment, and witnessing suspicious behavior may be your only chance to expose the true culprits. What makes Among Us truly special is the social dynamics it introduces. Trust is earned and betrayed in equal measure. The uncertainty of who to trust and the thrill of discovering impostors create an atmosphere of suspense and excitement that keeps players coming back for more.
Five Nights at Freddy's (FNAF)
One of the finest premium unblocked games, Five Nights at Freddy's (FNAF) will take you into the terrifying realm of animatronics and survival. This horror-themed game is not just about scars; it's a strategic battle for survival against lurking terrors. FNAF excels in creating an atmosphere of dread. The dark, abandoned pizzeria becomes a playground for the animatronics once the sun sets, and the ambiance is thick with tension. The limited visibility adds to the suspense, keeping players on edge as they navigate the haunted establishment.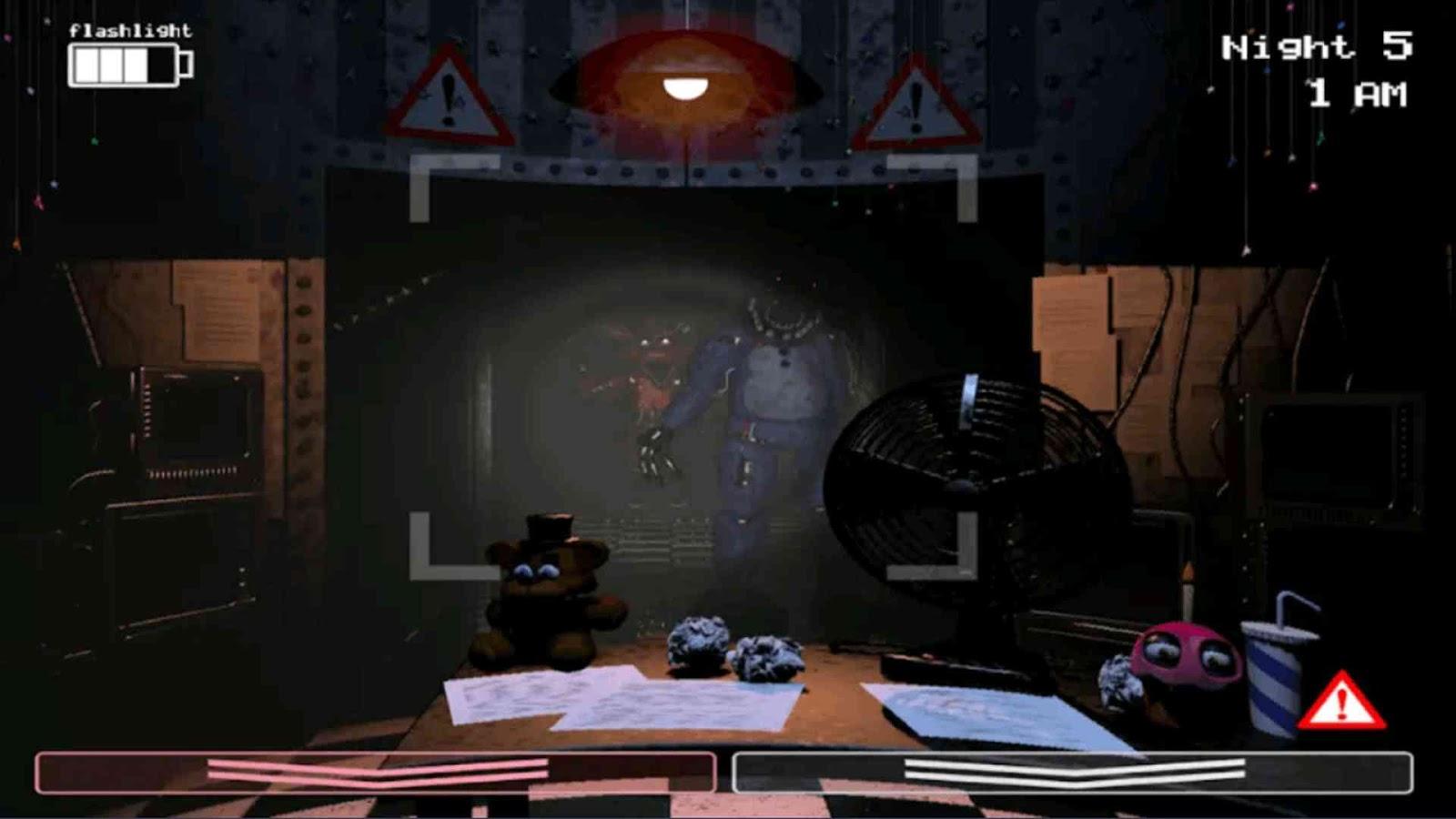 Surviving the night in FNAF is not just about hiding from the animatronics; it's a strategic dance of managing limited resources. Players must monitor security cameras, conserve power, and strategically close doors to prevent animatronics from breaching security. Each decision affects your chances of surviving until the morning light.
Subway Runner
Subway Runner, the next entry on our list of premium unblocked games, takes the concept of unending running and turns it into an exciting adventure through the crowded underground. Designed in its own distinctive style, this game provides a thrilling, action-packed adventure that tests players' reflexes and agility in the midst of urban mayhem.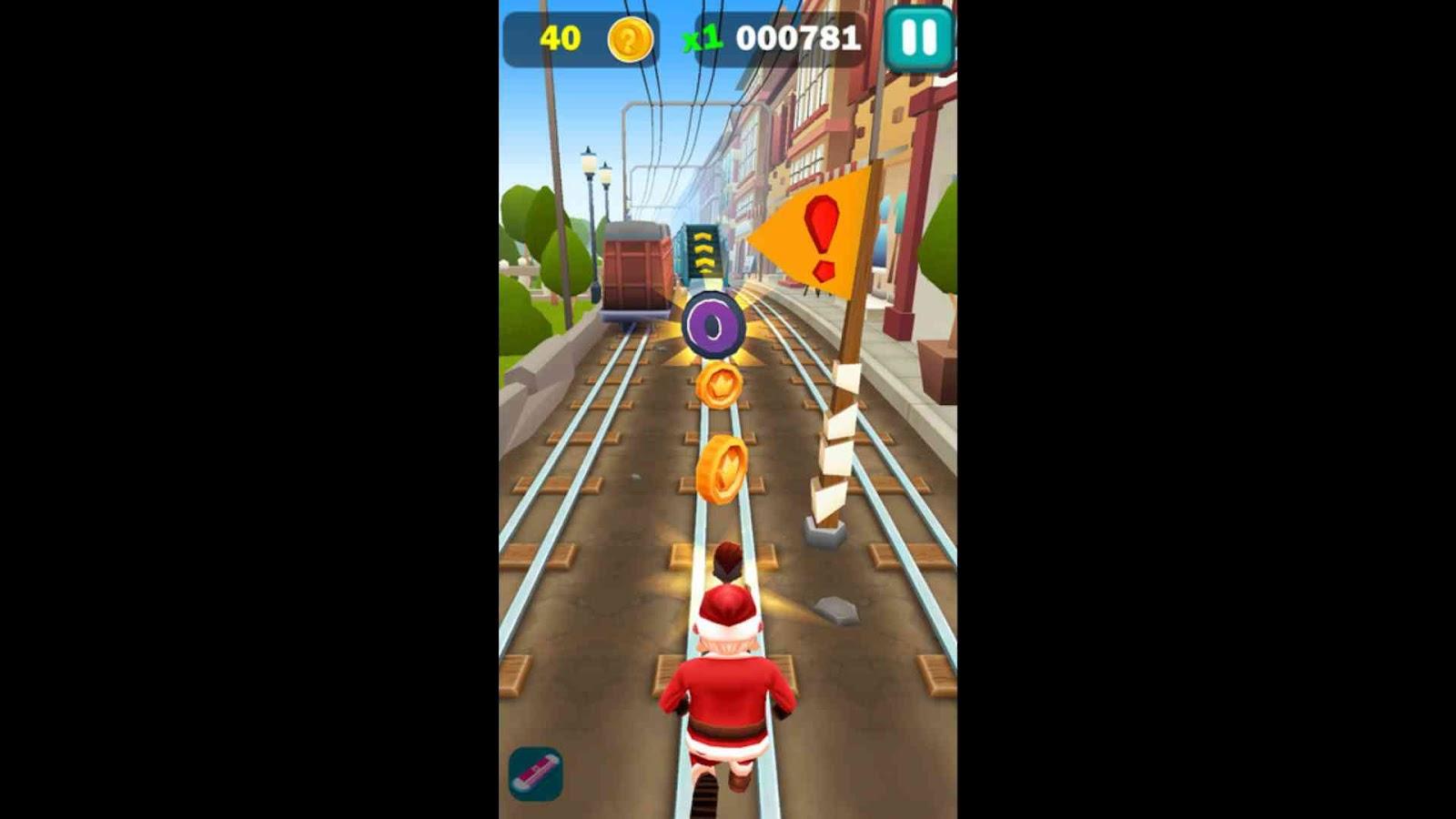 While Subway Runner shares its roots with Subway Surfers, it introduces unique features and gameplay twists. From different characters with their special abilities to varied subway environments, the game keeps the experience fresh and engaging. Each run offers a new challenge, ensuring that players stay on their toes.
Balloon Tower Defense
Like the other premium unblocked games we've shown you—snake io and Subway Runner—Balloon Tower Defense throws a humorous spin on the classic tower defense genre by using balloons as the invading force. Developed with a vibrant and engaging design, this game challenges players to think strategically and deploy an array of towers to thwart the whimsical yet relentless balloon onslaught. As we step into the game, be prepared for a spectacle of colors as balloons of varying sizes and speeds float onto the scene. The challenge lies not only in their visual appeal but in their determination to reach their destination.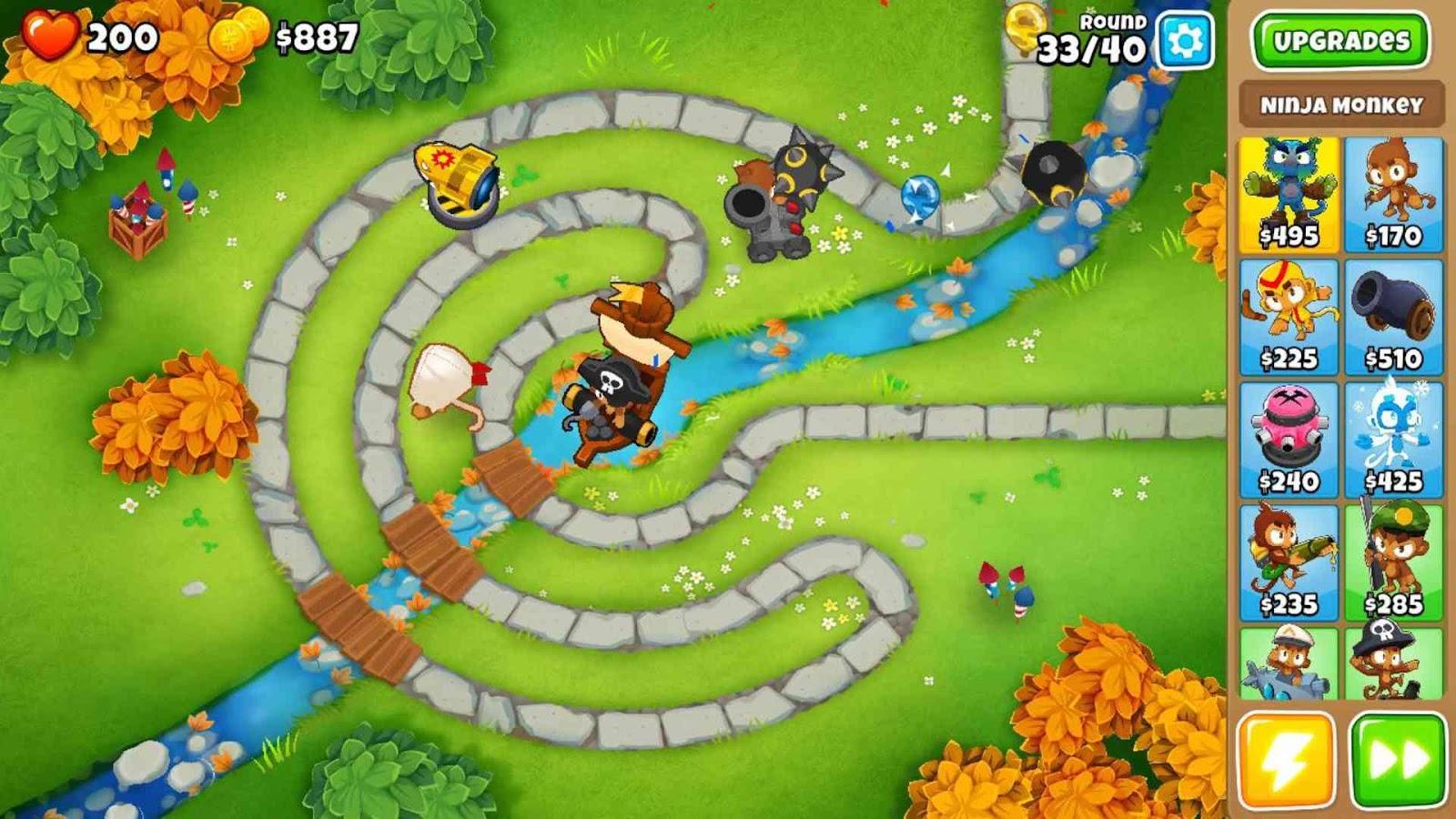 Your task is clear: strategically place towers to burst these balloons before they make their journey. It is all about strategic tower placement. Choose from a variety of towers, each armed with unique abilities to combat specific balloon types. From rapid-firing cannons to freezing towers and explosive weaponry, your selection and placement will determine the effectiveness of your defense against the colorful invaders.
Minecraft Unblocked
The blocky world of Minecraft, which has won the hearts of millions, is now available in an unblocked online edition, making it one of the greatest premium unblocked games on our list. Developed by Mojang, this sandbox adventure invites players to delve into a world where creativity knows no bounds. Whether you're crafting magnificent structures or embarking on daring expeditions, Minecraft unblocked brings the limitless possibilities of the block universe to your fingertips.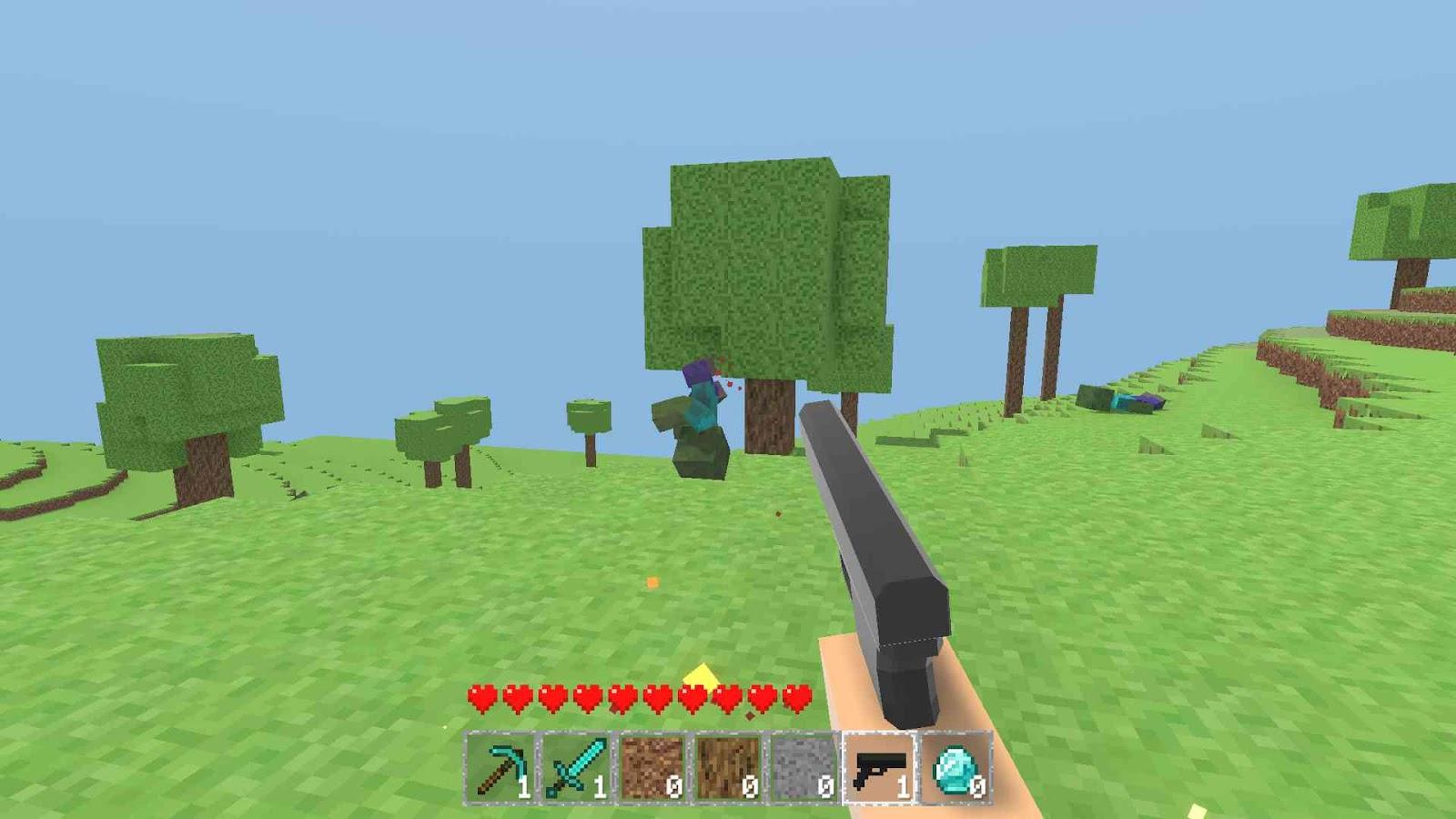 While creativity takes center stage, Minecraft unblocked also beckons us to explore its uncharted landscapes. Traverse sprawling plains, delve into ominous caves, and ascend lofty mountains. The online version opens the door to shared exploration, where players can collaborate, showcase their builds, and marvel at the diverse creations within the block universe.
Flappy Bird Redux
Popular smartphone game Flappy Bird is back, and it's better than ever among the latest premium unblocked games. Known for its simplistic yet challenging gameplay, the fluttering bird and its obstacle-laden journey became an instant classic.
While the core mechanics remain faithful to the original, Flappy Bird Redux introduces modified elements and gameplay tweaks. These adjustments aim to refresh the experience for returning players while offering a new challenge. Whether it's subtle changes in pipe placement or enhanced visuals, every flap brings a sense of nostalgia tinged with newfound surprises.
Tetris Unblocked
The timeless classic Tetris is still one of the best premium unblocked games because it stays true to its original, simple, and addictive premise of arranging falling blocks. Developed by Alexey Pajitnov in 1984, Tetris continues to captivate players with its straightforward yet endlessly engaging gameplay. Tetris Unblocked rewards precision and strategic thinking. Successfully aligning blocks to create a horizontal line triggers a satisfying line clear.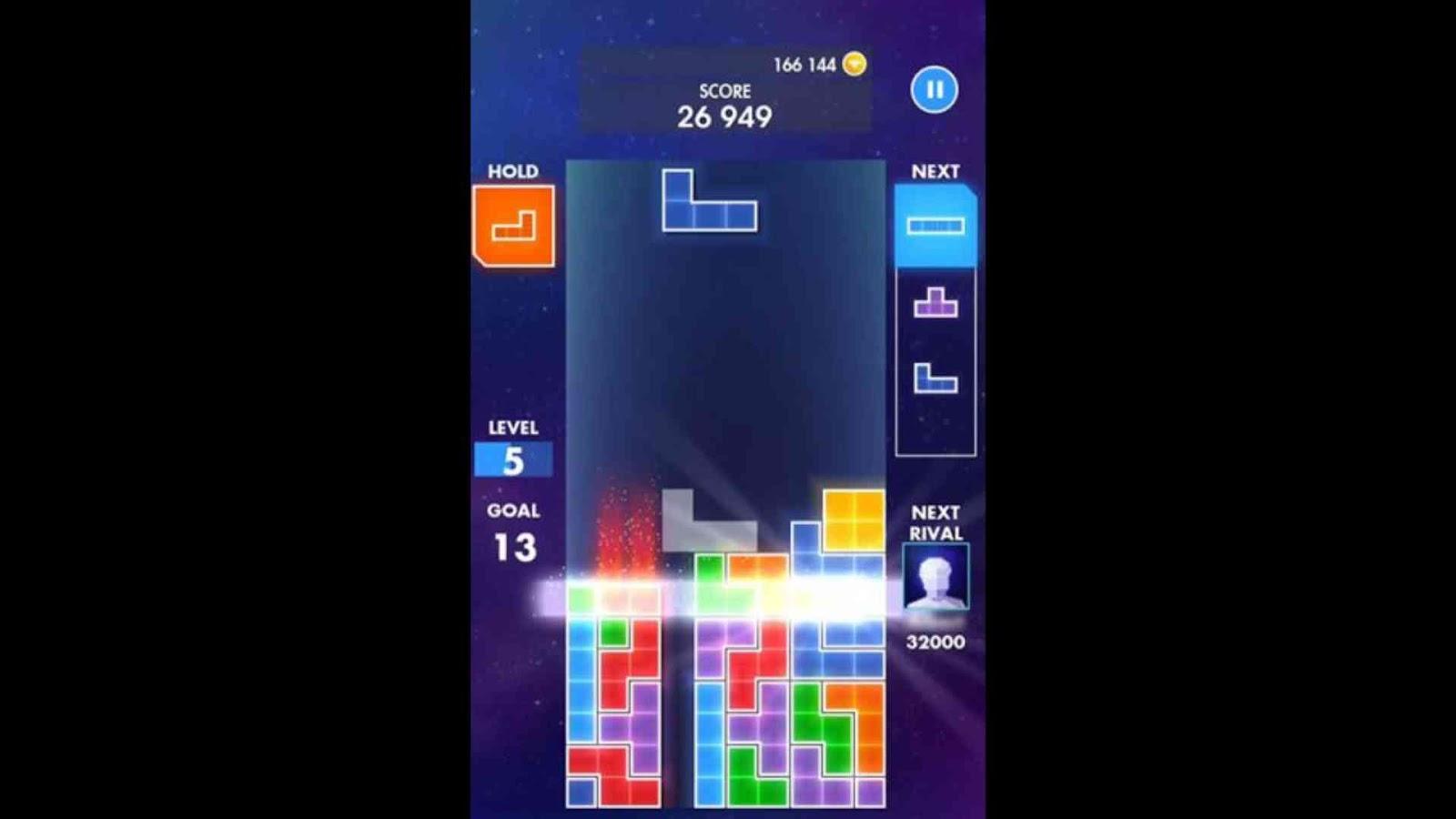 The more lines cleared simultaneously, the greater the points earned. The quest for a perfect Tetris—clearing four lines at once—adds an extra layer of challenge and excitement. Tetris has always been a game of high scores and friendly competition. Tetris Unblocked embraces this tradition, allowing players to compete for supremacy on the leaderboards. Whether challenging friends or striving for a personal best, the pursuit of higher scores adds a competitive edge to the timeless puzzle.
Gravity Driver
Gravity Driver is an exhilarating arcade-style racing game that rekindles the pure joy of gaming. This game is not just about racing; it's an adventure that tests your skills and reflexes to the utmost. Released in 2015, it offers a futuristic and dangerous challenge where players drive at breakneck speeds, navigating through treacherous courses filled with obstacles.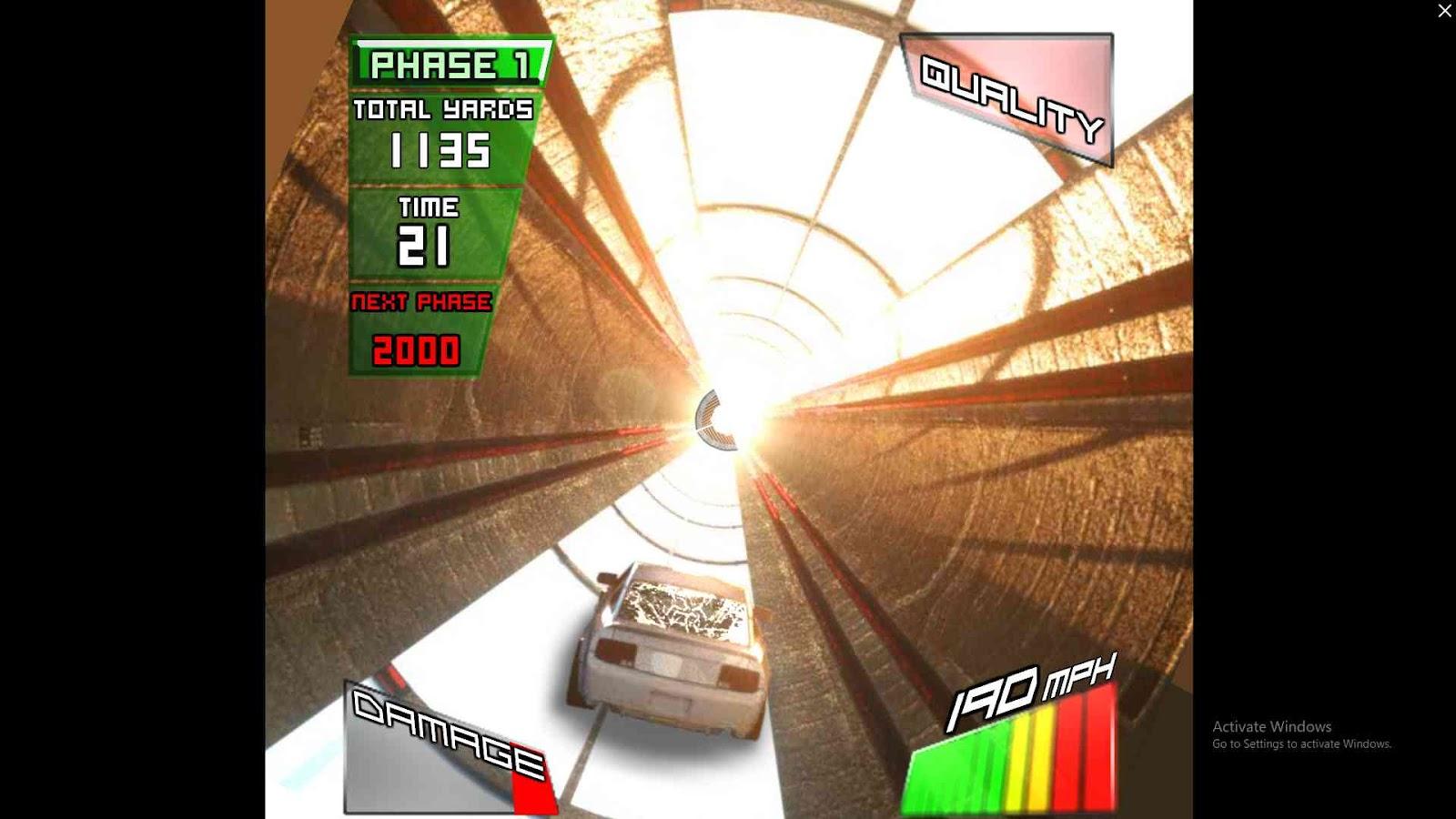 The game stands out with its unique setting and gameplay mechanics. Players find themselves in a world where rally cars, pickups, and buggies clash in a high-octane contest. The game offers three distinct racing modes, each presenting its own set of challenges and thrills. Whether you're taking sharp bends at maximum speed or soaring through massive jumps that send you hundreds of meters into the air, Gravity Driver guarantees an adrenaline-pumping experience.
Tunnel Rush 2
Tunnel Rush 2 is a vibrant and fast-paced game that takes players on a thrilling ride through colorful 3D tunnels. This game is a perfect blend of skill, speed, and visual spectacle, offering an adrenaline-fueled experience that is both challenging and addictive.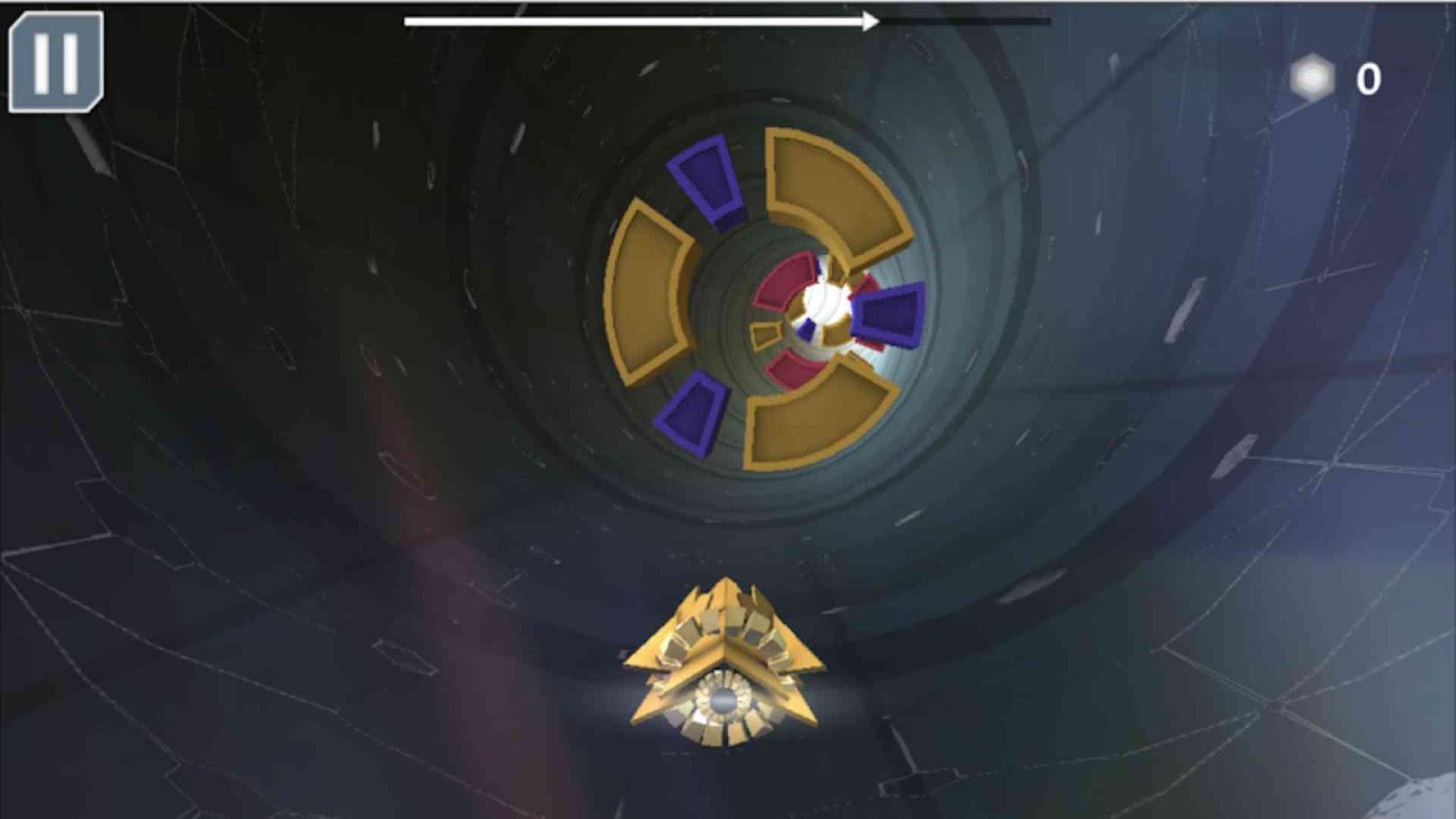 As you dive into the game, you're immediately greeted by a kaleidoscope of colors and shapes, making every level a unique visual feast. The objective is simple yet captivating: navigate at high speed through a series of tunnels filled with obstacles. Each level increases in complexity and speed, testing your reflexes and focus to the utmost. What makes Tunnel Rush 2 stand out is its seamless blend of simplicity and intensity. The controls are straightforward, but mastering the game is a different story. As you progress, the game introduces more intricate patterns and faster speeds, demanding quick thinking and sharp reactions.
Run 3
Run 3 is an endlessly captivating runner-type action/platforming game that takes you on a journey through the vastness of space. In this game, developed by Joseph Cloutier, you step into the shoes of a small gray alien navigating through an architecturally complex area suspended in the cosmos. The game's setting is a prohibited zone, brimming with increasingly dangerous holes, presenting a thrilling challenge for players.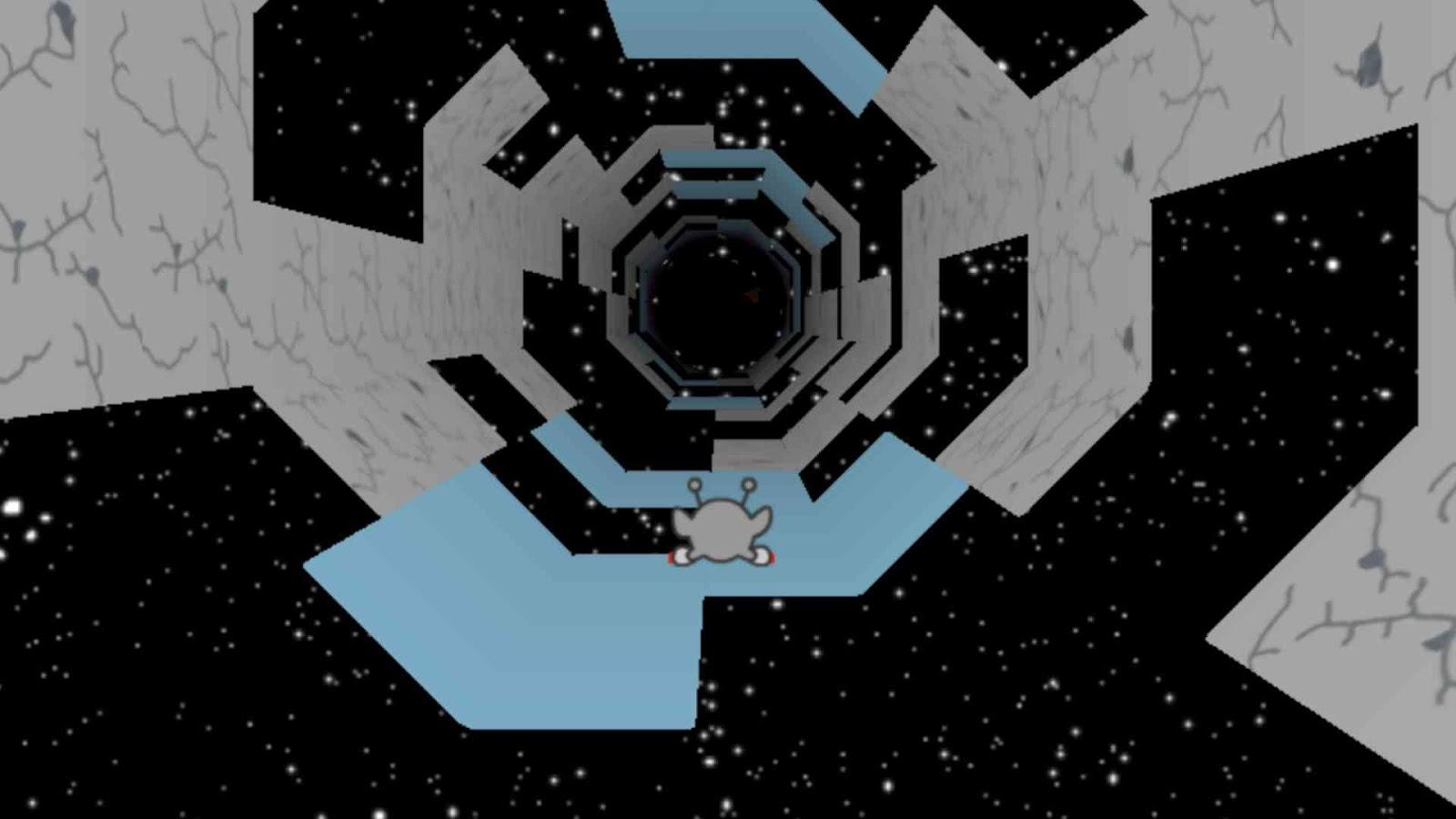 The game's unique graphics combine 3D gameplay with a cartoon style, creating an immersive experience. As you progress, you can unlock new alien characters, each with enhanced abilities to help you survive longer. Whether you're playing through a web browser or on a mobile device, "Run 3" offers an addictive escape into a world where the laws of physics bend to the will of your alien runner. It's a game that promises not just a run but a leap into an exhilarating adventure in the depths of space.
Tank Trouble
Tank Trouble: Tactical Warfare is a dynamic and engaging game that offers players a thrilling experience in tank combat. This game is perfect for those who enjoy fast-paced, strategic gameplay with a competitive edge. In "Tank Trouble," players navigate a series of mazes, controlling powerful tanks with the aim of outmaneuvering and outgunning their opponents. The game shines in its multiplayer mode, where the excitement is amplified.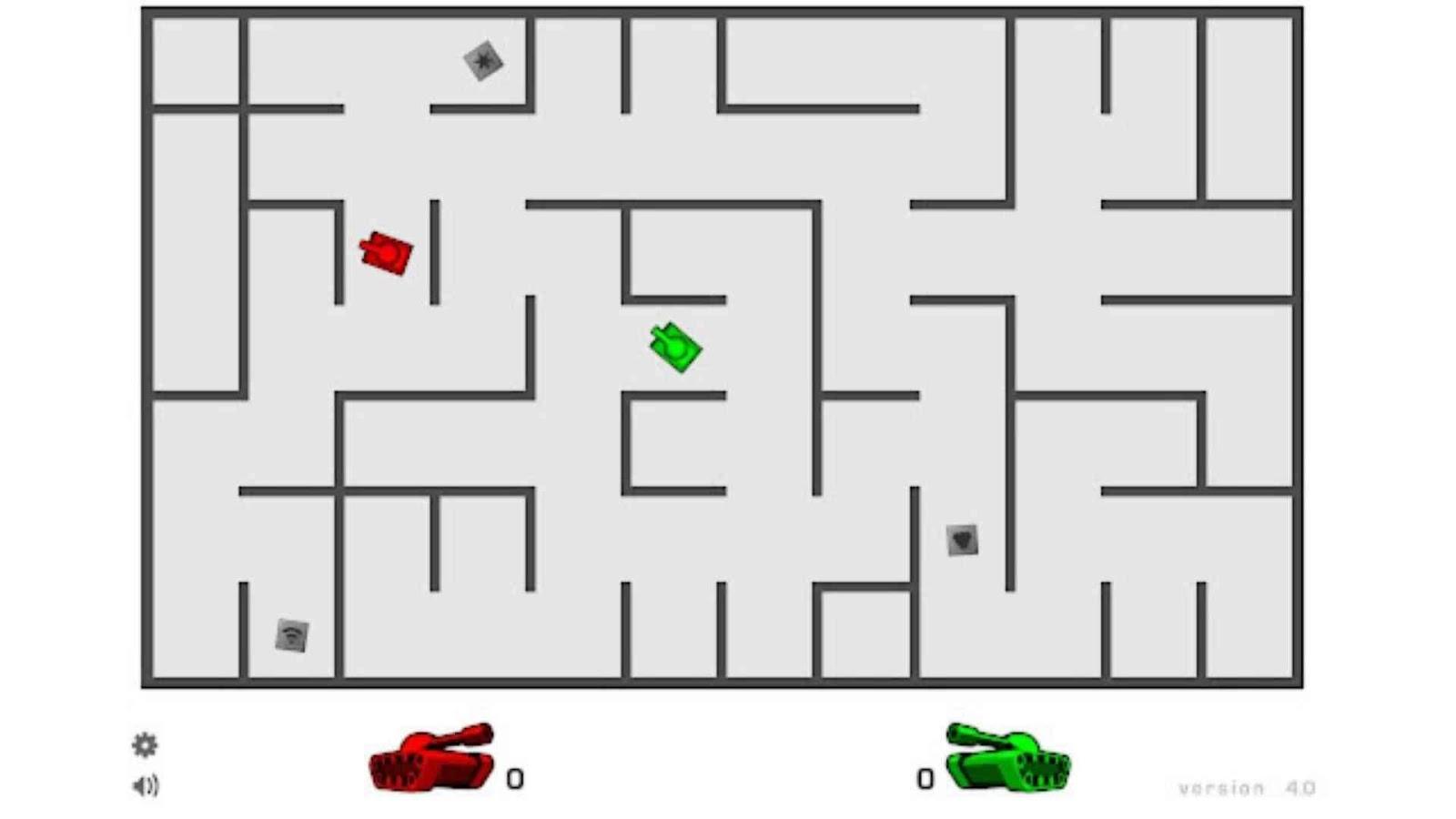 Since players can compete against one another, this game is great for parties and get-togethers. Because the controls are so simple, even complete newcomers may quickly get into the action. One of the primary elements of "Tank Trouble" is its strategic gameplay. Each maze presents unique challenges and requires quick thinking and sharp reflexes to survive. The tanks are agile and responsive, but mastering their controls takes experience. The game's visual style is minimalistic but effective, allowing players to concentrate on the actual play. The mazes are well-designed, offering a variety of layouts that keep the game fresh and engaging.
Premium Unblocked Games FAQ
At the beginning of the guide, we provided a quick overview of premium unblocked games; however, this perhaps did not answer all of your questions. Hopefully, the information provided in this frequently asked questions section will help fill in any gaps in your understanding.
What Are the Best Premium Unblocked Games to Play?
The best unblocked game to play depends on your personal preference and interest. Some popular unblocked games are Happy Wheels, Minecraft, Run 3, Super Smash Flash 2, and Bloons Tower Defense 5.
Who Made Unblocked Games Premium?
Unblocked Games Premium is a website that offers a collection of unblocked games for free. It was created by Alexey Pajitnov, the same developer who made the famous puzzle game Tetris.
What Games Did School Not Block?
Schools usually block games that contain violence, gore, profanity, or inappropriate content. However, some games that are not blocked by schools are Cool Math Games, Google Doodle Games, Educational Games, Typing Games, and Logic Games.
What Are Fun Unblocked Games?
Fun unblocked games are games that are enjoyable, entertaining, and challenging. They can also help you relax, improve your skills, or learn something new. Some examples of fun unblocked games are 2048, Sudoku, Snake, Pac-Man, and Flappy Bird.
Are Premium Unblocked Games Safe?
Premium Unblocked Games are generally safe to play, as long as you use a reputable website that does not contain malware, viruses, or pop-up ads. You should also avoid clicking on any suspicious links or downloading any files from unknown sources. Some trustworthy websites that offer unblocked games are Unblocked Games 66, Unblocked Games 77, Unblocked Games 24h, and Unblocked Games 99.
Is Roblox Blocked in School?
Roblox is a popular online game platform that allows users to create and play various games. However, Roblox is often blocked in school networks, as it is considered a distraction, a security risk, or a potential source of cyberbullying. To unblock Roblox in school, you may need to use a VPN, a proxy, or a browser extension.
Conclusion
There you have it – a journey through the top 15 premium unblocked games. Whether you're into intense challenges, strategic gameplay, or casual fun, there's something for everyone. Dive into these games, break free from restrictions, and let the gaming adventure begin!